Wed.Feb 06, 2013
Reflection on the 'eLearning and Digital Cultures' MOOC, Wk.2 #edcmooc
Dont Waste Your Time
FEBRUARY 6, 2013
On to the second of the five weeks Coursera / University of Edinburgh MOOC: 'eLearning and Digital Cultures'. "Who is set to benefit from the personal, constant attentions of information technology, and who might lose out?" " Isn't this the question we ask, in one form or another, each time Apple releases a new device? … and what of 'Sight' (see below)?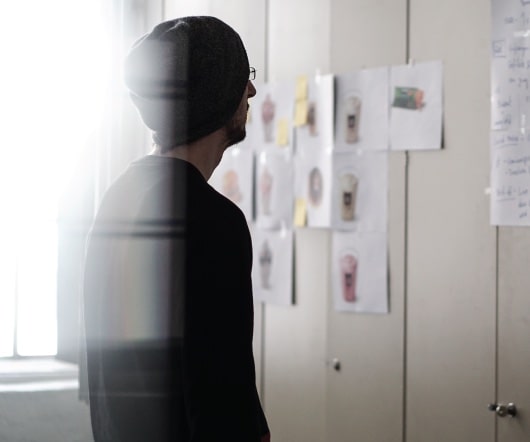 #Informal learning and the master deck of the guru
Ignatia Webs
FEBRUARY 6, 2013
For years I have been following Jay Cross. He simply has the gift to come up with simple, yet essential knowledge insights that lift me up time after time. Yesterday he shared his 'master deck on informal learning'. It is a treasure of key ideas and at the same time such a great personal time saver, as well as a knowledge/management tailoring device. I can see how such a deck, build with my own set of slides and key pointers would enable me to draw up a meaningful presentation in no time, or I could even tailor a presentation on the go having such a master deck at my back hand draw. great.
Social Media in the Classroom [INFOGRAPHIC]
LearnDash
FEBRUARY 6, 2013
It shouldn't come as a surprise that social media has changed more than just how we pass the time, it has now infused itself into formal learning channels. Although adoption is slow (for instance, only 15% of teachers find value in Facebook, Wiki, and other social networks), time will only show that it will rise. think this is a thin line, but if done correctly, could prove valuable.
The new artisans of the network era
Learning and Working on the Web
FEBRUARY 6, 2013
Are knowledge workers the new artisans of the network era? If so, can you call yourself a knowledge worker if you are not allowed to choose your own tools? How about managing your own learning? An artisan is a skilled worker in a particular craft, using specialized processes, tools, and machinery. Artisans were the dominant producers of goods before the industrial era.
Get an Exclusive Articulate Storyline Game Show Template from eLearning Brothers
Advertisement
Download one of the most popular game templates from eLearning Brothers with a look and feel exclusively made for eLearning Learning subscribers! eLearning Brothers creates awesome templates and assets to help you look like an eLearning Rockstar!
Templates
More Trending