Thu.Feb 07, 2013
#MOOC disasters are human and part of educational innovation and why sandboxes are good
Ignatia Webs
FEBRUARY 7, 2013
With the Coursera course on the Fundamentals of Online Education: Planning and Application going down due to a mix of unfortunate events, sceptics of MOOC's feel strengthened. But my heart really goes out to Fatimah Wirth, for she dared to test new approaches but. fell into the trap that all of us tend to fall into at one time or another: dreaming and as a result wanting to go too far, too quickly.
Everything you need to know about Design Thinking
weelearning
FEBRUARY 7, 2013
(to get the most from The Big Idea) In April we are running an exciting design jam for learning professionals call The Big Idea.  If you've seen the schedule you already know that the jam will be based on 'Design … Read more › big idea blog cool stuff
Adobe Captivate: Methods for Attaching Voiceover Audio
I Came, I Saw, I Learned
FEBRUARY 7, 2013
by Kevin Siegel    When it comes to adding narration audio (voice-overs), Captivate developers have plenty of choices. You can insert audio using any of the following methods: Object-Level Audio   Right-click any slide object and choose  Audio > Import to  or  Audio > Record to. You can import  wav's  or  mp3's.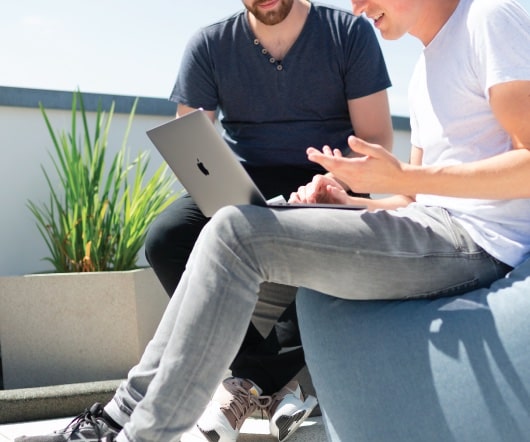 The importance of synchronicity
Clive on Learning
FEBRUARY 7, 2013
Over the past couple of months, I have twice been fortunate enough to hear Professor Stephen Heppell speak, once at the 25th birthday party of the eLearning Network and again last week when I chaired his session at Learning Technologies. On both occasions, the idea that most got me thinking was that 'synchronous is sovereign'. Stephen's point, based in particular on his extensive recent experience working with younger students, was that participating in some sort of live event (and not necessarily face-to-face - online will do) was valued very much more highly than viewing a recording.
Attract, Engage, and Develop Talent using Open Badges: An IBM case study
Advertisement
Companies have an incredible opportunity to use badges to help attract, engage, recognize and develop talent. There have been significant developments around digital credentials and particularly the fast rise of badges and micro-credentials. Learning Professionals need to be aware of what's happening and innovators should be taking a leading role. In this session, David will go through the well-known IBM Open Badge Program to help explain badge programs.
Case Study
More Trending