October, 2012
Game Based Learning – Why Does it Work?
Bottom-Line Performance
OCTOBER 20, 2012
This is the full text of a "scroll of knowledge" from the Knowledge Guru himself. He will be appearing in person at DevLearn to hand out scrolls and spread the word that game-based learning works. Learning Brief by Sharon Boller. Forty years of research [i] says yes, games are effective learning tools. Let's start with the fun. Fun can be: Winning !  Triumphing. Collaborating. Surprise.
A Conversation with Michael Allen–ADDIE, SAM & the Future of ID
Kapp Notes
OCTOBER 1, 2012
For those of you who may not know, Michael W. Allen is a leader in the field of design, developing and delivering online instruction. He is the author of seven book including a best-seller on creating effective e-learning and in has received ASTD's Distinguished Contribution to Workplace Learning and Performance Award in 2011. So my first question is "what's wrong with ADDIE?". MA: Sure. Design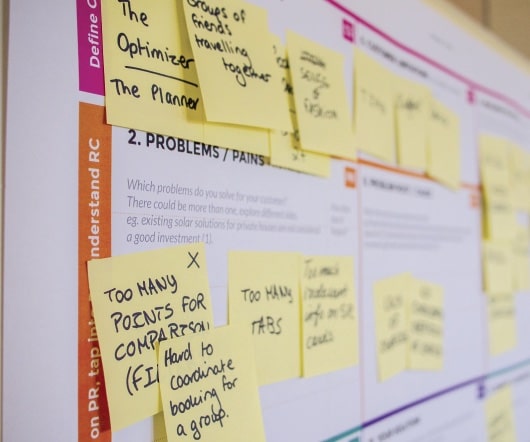 The Return Of Video To eLearning
Upside Learning
OCTOBER 18, 2012
Josh Bersin cites YouTube Videos as one of the best learning tools available in his session at the HR Technology Conference last week. agree and see a bigger role for videos in the learning mix. Ten or fifteen years ago, video was used by most organizations for training. They would have a library of VHS tapes and a screening room where employees could watch those videos. Why Video Again?
eLearning: Quick Infographics
I Came, I Saw, I Learned
OCTOBER 9, 2012
by AJ George  Last week I wrote about how to use PowerPoint to design your own infographic. It wasn't too hard, but hey, we're not all designers here, amirite? If designing your own infographic had you throwing up your hands in defeat, maybe you should try out Easel.ly. Here's how it works. From www.easel.ly click the start fresh slide to get started.   Easel.ly
Get an Exclusive Articulate Storyline Game Show Template from eLearning Brothers
Advertisement
Download one of the most popular game templates from eLearning Brothers with a look and feel exclusively made for eLearning Learning subscribers! eLearning Brothers creates awesome templates and assets to help you look like an eLearning Rockstar!
More Trending