Sat.Jan 26, 2013 - Fri.Feb 01, 2013
15 Authoring Tools For mEnabling Your eLearning For iPads
Upside Learning
JANUARY 30, 2013
Last week I asked if you had thought about mEnabling your eLearning for iPads (mEnabling, is what we are calling the process of getting your existing eLearning to run on iPads and other tablets) but didn't really tell you how? So here's a few – 15 actually! – pointers on some of the tools out there, that you can use to help you take that 'leap of faith' into mLearning. It's free! 2.
Adobe Captivate 6: Audio Control Without a Playbar
I Came, I Saw, I Learned
JANUARY 31, 2013
by Lori Smith  If you've spent any time using Captivate's new Pretest and the Branch Aware settings, I think you will agree that they are very cool. However,  However, if you've used either feature, you have probably noticed that you cannot have a playbar in the published lesson. Or maybe the learner is relying on closed captions? Here's how you do it.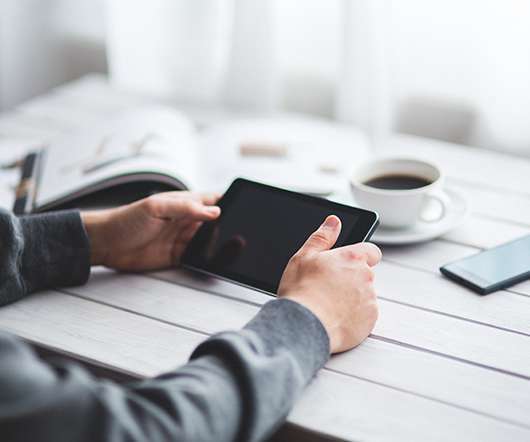 #ASTDTK2013 Resources from ASTD Presentations
Kapp Notes
JANUARY 30, 2013
ASTD TK 2013 has been a great time. I've enjoyed spending time with old friends and making new ones. Here are the slides from my presentation, my workshop on "Games and Gamification" with Koreen Olbrish will be in another post. The "Immernet": Immersive Learning through Games, Gamification and Virtual Worlds from Karl Kapp. Here are some related resources that you may find of value. 1. An experience as an avatar can change a person's real life perceptions. Reference: Yee, N., & Bailenson, J.N. 2006). August 24- 26, Cleveland, Ohio, USA. 2005). of Interaction. 3. 2009).Virtual
Using Game Design To Create Accomplishment Based Learning, Julie Dirksen #astdtk13 @usablelearning
Learning Visions
FEBRUARY 1, 2013
0. 0. 1. 2. Kineo. 1. 1. Normal. 0. false. false. false. EN-US. These are my liveblogged notes from a concurrent session with Julie Dirksen. I'm at the ASTD Tech Knowledge 2013 Conference in San Jose, California. Apologies for typos and incoherence. In ID school, we learned about the A and the D-esign part is mostly -- then all this cool stuff happens in this black box. Let's start with attention.
Attract, Engage, and Develop Talent using Open Badges: An IBM case study
Advertisement
Companies have an incredible opportunity to use badges to help attract, engage, recognize and develop talent. There have been significant developments around digital credentials and particularly the fast rise of badges and micro-credentials. Learning Professionals need to be aware of what's happening and innovators should be taking a leading role. In this session, David will go through the well-known IBM Open Badge Program to help explain badge programs.
Case Study
More Trending