February, 2012
eLearning Acupuncture
75,000 Hit Thursday!
eLearning Acupuncture
FEBRUARY 2, 2012
Back in April 2010, I was ecstatic to report that this blog reached 50,000 hits. It took a glorious 5 years. and 8 months of blogging before this blog crossed the 50,000 hit threshold (that calculates out to an average of about 171 hits/week over the 5 year 8 month period). During that time the average weekly number of hits has climbed to 284 hits/week. love it!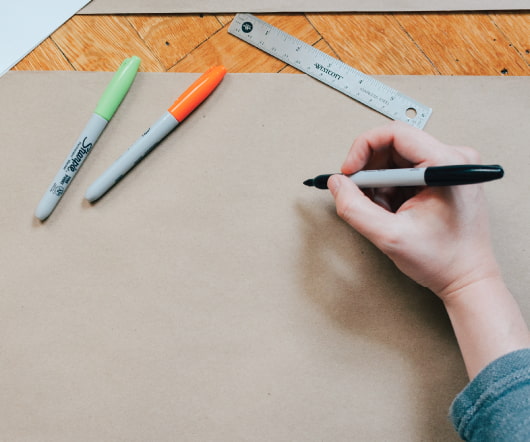 Teaching and Learning Centres: Who Needs Them?
eLearning Acupuncture
FEBRUARY 2, 2012
Short Answer: we do. Long Answer: I work at an established Military College. By established I mean 1876. Futhermore, this Military College has been empowered to confer university degrees since 1959. So these two facts together will lend most observers to believe that teaching and learning has been going on here for many years. So why isn't there a Teaching and Learning Centre here?
The 21st Century Curator
ID Reflections
FEBRUARY 5, 2012
If Web 1.0 was aboutonline access and Web 2.0 is about social nets, Web 3.0 will be coring down tocontent that really matters. wrote Martin Smith in the post, Curation- The Next Web Revolution. As mentioned by Harold Jarche in theslide share presentation, NetWork , the internet changed everything—in volume, velocity, virtualization and variability. But I digress. How do we make sense? approaches?
5 Top Game Based Learning Links: GBL Digest 2
Upside Learning
FEBRUARY 1, 2012
'Gamification' is a term that one comes across very often. Some of us love it, some of us might even hate it; but nobody can ignore it! As gamification gradually finds its way into the realm of education, more and more educators are voicing their criticism or admiration for it. Despite the criticism, the gamification of education is here to stay. Below are our top 5 GBL links from this week.
Get an Exclusive Articulate Storyline Game Show Template from eLearning Brothers
Advertisement
Download one of the most popular game templates from eLearning Brothers with a look and feel exclusively made for eLearning Learning subscribers! eLearning Brothers creates awesome templates and assets to help you look like an eLearning Rockstar!
Templates