Spark Your Interest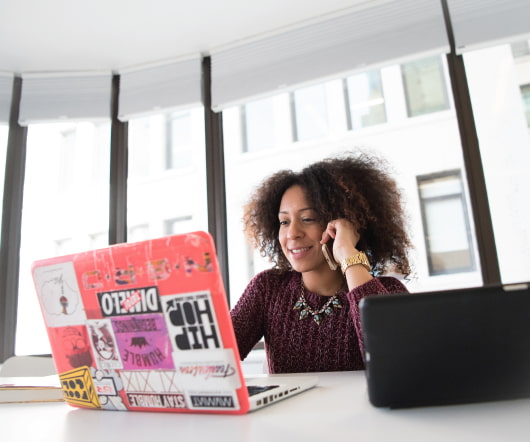 How to identify a good instructional designer
Spark Your Interest
NOVEMBER 23, 2015
In the last post, we made the case for why instructional design matters. We believe that designing good instruction for learning requires a unique set of skills and the reality is (as with any profession) there are good ones and not so good ones. When you are looking for an instructional designer, especially to build your online course, here are some things you should look for: Good ( needs) analysis skills – they ask questions about the outcome and challenge you on the creation of the course. Why does it deserve to exist? Cathy Moore describes this so well. They meet you where you are. link].
The role of instructional designer in social/informal learning
Spark Your Interest
DECEMBER 3, 2015
One of the quandaries that instructional designers have been struggling with, is their role (if any) in informal or social learning. First of all, what exactly is informal and social learning? Informal – no set objective in terms of learning outcomes and is never intentional from the learner's standpoint. Often, it is referred to as learning by experience or just as experience. link].
Performance equation
Spark Your Interest
DECEMBER 2, 2015
When building your training solutions, it's really important that you consider how your target audience is going to incorporate this new knowledge or skill into their practice, task or work. Whether it's online or offline (or both!), think of how you can: Specify and communicate (performance) expectations. Provide training and simulate a realistic environment where they can practice.
2016 Trends in L+D and how to make the most of them
Spark Your Interest
DECEMBER 21, 2015
I wasn't going to write an obligatory end of year/predictions for next year post, but then read this one and and liked how they added the "how to make the most of them" part, so I guess you could say I was inspired. Here's my list of what I think might influence E-Learning in 2016. Five Tech Trends for L+D to check out in 2016. 1. HTML5 Tools. Jump in and try some out.
Get an Exclusive Articulate Storyline Game Show Template from eLearning Brothers
Advertisement
Download one of the most popular game templates from eLearning Brothers with a look and feel exclusively made for eLearning Learning subscribers! eLearning Brothers creates awesome templates and assets to help you look like an eLearning Rockstar!
Templates