The eLearning Coach
10 Things You Should Know About Attention
The eLearning Coach
MAY 19, 2016
Attention refers to being on task or having focus. It is crucial to learning and getting work done. The Merriam-Webster dictionary defines it as: "the act or state of applying the mind to something; … a selective narrowing or focusing of consciousness and receptivity." " The better we understand attention, the greater is our ability to support learning. Cognition
12 Instructional Design Books You Should Know About
The eLearning Coach
NOVEMBER 19, 2015
Look no further. If you are seeking to learn more about instructional design and eLearning, here is a selection of books for you to browse. If you are already competent, there are a few books here that will expand your skills and mindset. There is a range of books here, from the smaller less expensive books to pricey graduate […]. Book Reviews Reviews
Why is learning transfer so hard?
The eLearning Coach
FEBRUARY 14, 2016
Learning transfer refers to the degree to which an individual applies previously learned knowledge and skills to new situations. It is the primary reason for formal learning interventions—like courses, as well as informal interventions—explaining how to perform a task at a meeting. Near and Far Transfer All types of transfer are not equal. Near transfer occurs […]. eLearning Design
Creativity and Instructional Design
The eLearning Coach
APRIL 18, 2016
One of the reasons I fell in love with the field of instructional design is that it requires an analytical mindset, yet provides ample opportunities for creative expression. One morning you may be deep into an instructional analysis and in the afternoon, you might be ideating a creative treatment. Creativity is Under Discussed in our Industry Creativity is often thought […]. eLearning Desig
Get an Exclusive Articulate Storyline Game Show Template from eLearning Brothers
Advertisement
Download one of the most popular game templates from eLearning Brothers with a look and feel exclusively made for eLearning Learning subscribers! eLearning Brothers creates awesome templates and assets to help you look like an eLearning Rockstar!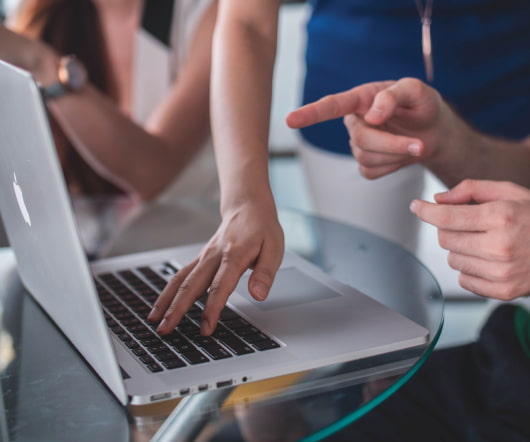 Books For Learning Professionals To Read In 2015
The eLearning Coach
MARCH 16, 2015
If there is any career in which practitioners particularly love to learn, I'd put learning designers high on the list. It's nearly a requirement for working as a learning designer, considering that we often work with content that others find dry. Reviews
The World Needs More Checklists
The eLearning Coach
JULY 22, 2016
One of the most brilliant cognitive aids devised by some very smart humans is the checklist. Hidden in this deceptively simple format is a type of performance support that has saved lives in the air and on the operating room table. Forward Forward thinking hospitals use checklists to stop the spread of hospital-based infections. Human factors engineers use […]. Instructional Design
Instructional Design Needs A New Name!
The eLearning Coach
MAY 31, 2015
Do you ever feel envious of the trendy two-letter acronyms used by practitioners in User Experience (UX), Information Architecture (IA) and User Interface (UI) design? Well, I'm not embarrassed to say that I do. long for a contemporary acronym I can say with a confident toss of the head. An acronym that sounds so […] Post from: The eLearning Coach Instructional Design Needs A New Name!
8 Learning Design Trends To Watch In 2015
The eLearning Coach
DECEMBER 16, 2014
These are exciting times in the world of learning. Ubiquitous Internet access, shifts in workplace power structures and wider dissemination of cognitive research are some of the many factors contributing to the following trends to watch in the coming year. This can be a source of inspiration and fuel for creative solutions. 1. eLearning Design
Transform Your Video Strategy for Enterprise Learning & Communication
Advertisement
We sat down with Tom Clancy, former CLO of EMC, to discuss the role of video in the future of enterprise learning and communication.
Enterprise