The Learning Generalist
Using Gamification to create a Blogging Culture
The Learning Generalist
JANUARY 23, 2015
(This is a rehash of a co-authored blogpost with my colleague Gayathri Sekar ) Our story begins in ThoughtWorks Pune, somewhere in October. We'd recently decided to hire a journalist to mine stories from the ground. She'd try to translate ThoughtWorkers' voices into words and if necessary write their stories for them. As it turned out, we agreed it wouldn't be. It was then that we had an epiphany.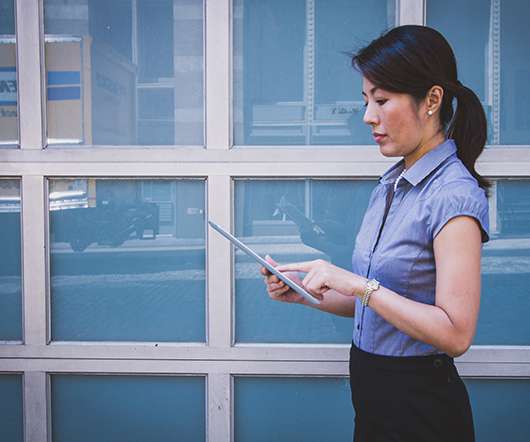 Why my daughter doesn't deserve school
The Learning Generalist
AUGUST 13, 2013
It''s a provocative title isn''t that one? It''ll probably set the alarm bells ringing among proponents of the right to education. guess it may have incensed feminists as well. Some of you may call me a crazy parent. I''m quite happy to take all of the criticism as long as you have the patience to read to the end of this article. want my daughter to grow up as a beautiful human being. Let''s see.
Here's why consistency is terribly overrated in corporate educations
The Learning Generalist
JULY 22, 2012
One of the things that we talk quite a bit in corporate education is consistency. I've spoken about it quite a bit earlier as well. It seems this is something that every training manager out there is thinking about. After all, if you want to train hundreds of people, then you need a consistent process and a consistent output. There's a small problem though, people aren't consistent. Sumeet Moghe.
Social Media in Learning and Social Learning are just not the same thing
The Learning Generalist
JULY 14, 2011
It concerns me how a lot of the social learning conversation seems to veer around the tools in the space. Tools are arriving thick and fast and yeah, it's easy to get caught up with all the bling. And this is not to say that I'm never excited by tools - nothing could be far from the truth. This said, social learning is less about the technology and more about the human interaction. Sumeet Moghe.
How to Create a Customer Training Strategy
Advertisement
Want to develop an effective customer training strategy for your organization? Download this guide to learn some simple steps you can follow to set your team up for success. Click to download.
Train
4 Lessons Photography has taught me about Learning
The Learning Generalist
JULY 5, 2011
If you follow me on the web, then you perhaps know that I'm big on photography. absolutely love taking pictures - my Flickr stream with about 13000+ pictures will tell you just that. I'm no pro, but something makes me feel I've gotten better with time. As I reflect on the last 10 years of having owned cameras, I think I've some interesting insights on how adults learn. Try Again. Fail again.
Knowledge Management in the age of Social Media
The Learning Generalist
MARCH 21, 2011
Last week Dinesh , Nikhil and I encountered the second stage of our social business journey at ThoughtWorks. Over the week, we had a few conversations with other ThoughtWorkers focussing on one common question, "Where do I put x?". It's been about four years since I last created a very structured folder system on my computer. Content also doesn't come up as a result of an imposed structure.
I'm sorry, education is a scam
The Learning Generalist
AUGUST 25, 2011
My friend's daughter got accused of being ADHD a few weeks back. My colleague Dinesh is keen to take his son Aravind out of school. My friend Sandeep is trying to build software that recognises every child to be a unique individual with their own little achievements. I see a growing sentiment in my friends circle about the current state of education and it's impact on young minds. Not in school.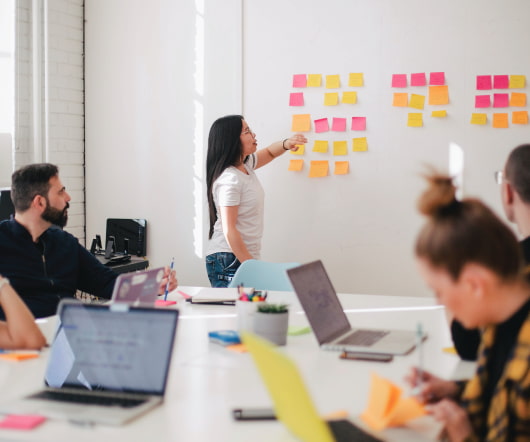 Next big innovation for Enterprise Social Software - Simplicity
The Learning Generalist
JULY 4, 2012
One of the things I remember reading about, early on in my enterprise 2.0/ social business journey was Andrew Mcafee's definition of what makes social software tick. He spoke of three characteristics - emergent, freeform and frictionless. Those definitions still ring true in my head. As I look at how enterprise social software matures it seems to be moving away from those characteristics quite a bit. To the extent, that enterprise social software loses the edge it promised to provide. Take for example Twitter - 140 character status updates. Or Pinterest - create a digital pinboard. And more!
Take Charge of your eLearning environment
Advertisement
Learn how to maximize the impact of your learning by aligning to the goals of your organization, how to establish a learning culture with gamification including leaderboards and badges. Discover a learning content management system that is both powerful and easy to configure and manage.
Gamification