Twitterpated with Learning
Learning-by-Doing: GuitarBots
Twitterpated with Learning
NOVEMBER 20, 2013
Yesterday, I wrote about how most "learning-by-doing" is really is actually "learning-by-doing-something-really-similar-to-what-you-ultimately-want-to-do." This is the a post in a series where I explore games and online learning that incorporate authentic practice. . GuitarBots is an online game where you learn to play the guitar… by playing the guitar. by tuning my real guitar.
An Unfinished Election Game (Or, you can't win everything all of the time)
Twitterpated with Learning
SEPTEMBER 16, 2012
I started creating a serious game during maternity leave that is likely going to remain unfinished now that I'm back to work full-time. However, I did want to at least capture some of my thoughts about the project here. Essentially, I was just looking for a fun project to help maintain my sense of sanity while taking care of my newborn son. Newborns. Cute, but not always good for my sanity. Sorry.
Other Ways to Inspire Change
Twitterpated with Learning
DECEMBER 5, 2013
What interests me most about learning is its potential to inspire change: ideally a measurable change in behavior, but barring that, at least a shift in attitude or understanding. Very often, we decide we want something to change, we decide to create a course, lesson, document, or some other package of information that learners will absorb and, voila, change!
Design Overview: Childhood TB for Healthcare Workers
Twitterpated with Learning
MARCH 25, 2015
Childhood TB for Healthcare Workers , a six-module online course for which I was the learning designer and developer, launched yesterday on World TB Day. This This course was a project of The Union  in collaboration with the World Health Organization. I'm going to give a high-level overview of the design here. Amanda''s Projects Samples
Attract, Engage, and Develop Talent using Open Badges: An IBM case study
Advertisement
Companies have an incredible opportunity to use badges to help attract, engage, recognize and develop talent. There have been significant developments around digital credentials and particularly the fast rise of badges and micro-credentials. Learning Professionals need to be aware of what's happening and innovators should be taking a leading role. In this session, David will go through the well-known IBM Open Badge Program to help explain badge programs.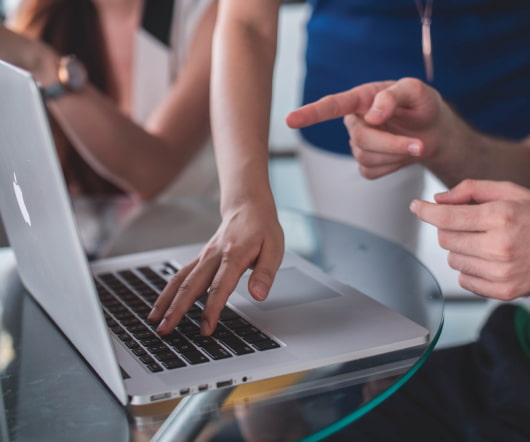 eLearning Global Giveback 3
Twitterpated with Learning
MARCH 28, 2011
LINGOS has announced the beginning of the third eLearning Global Giveback competition. If you'd like to participate, join the eLearning Global Giveback Linked-In group and then post a brief description of your skills, interests, and availability. As I've posted before , I've participated in the global giveback twice, and it's been amazing experience both times.
eLearning Global Giveback
Twitterpated with Learning
FEBRUARY 24, 2011
Today, The Smart Campaign launched Client Protection and Financial Education in Microfinance , the course that I developed in conjunction with The Smart Campaign and ACCION International as part of the second eLearning Global Giveback. You can see the course here ! Amanda's Projects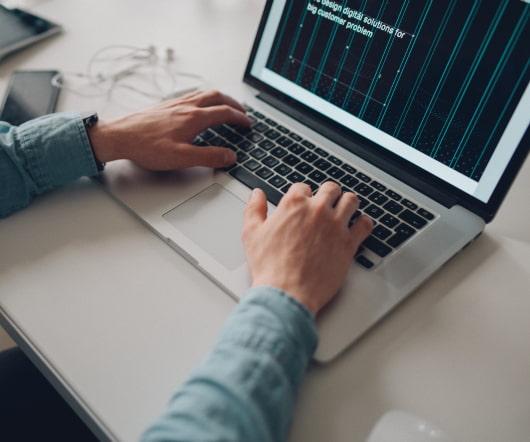 Graphics for eLearning: Why and Where I Buy Them
Twitterpated with Learning
FEBRUARY 17, 2011
About a year ago, I had the revelation that the time I spent creating marginally appealing graphics for eLearning could be much better spent elsewhere.  Compared to several hours of struggling to just make the darn smile on that darn person NOT look ghoulish, $18 for a person who already looks normal seems like a bargain.  So, now I buy stuff in several categories of graphics, and it's lovely. Here are the types of graphics that I buy for eLearning and where I currently buy them: Stock Photos. Stock Vector Images. typically open the.eps file in Adobe Illustrator, save it as an.ai
Games that Embody an Emotional Experience
Twitterpated with Learning
JULY 31, 2013
As part of a project-in-progress, I've been gathering examples of various types of serious games. As a start, here is an informal list of games whose purpose seems less about uncovering a winning strategy and more about embodying a particular emotional experience. All of the games listed below are available online to play for free. Spent. link]. Papers Please. link]. Depression Quest. link]. link].
New Brandon Hall Group report forecasts major shift in 2016 online learning trends
Advertisement
Companies are increasingly dissatisfied with online learning tools, prompting many to reinvest in technology that supports a modern training approach. Download the report from Brandon Hall Group to see how new investments are bringing real business results.
Docebo