Vikas Joshi on Interactive Learning
Internet of Things: Imagination is the only limit
Vikas Joshi on Interactive Learning
OCTOBER 9, 2014
I started my journey with Harbinger Systems sometime back. Though I am just a couple of months old here, the knowledge and exposure which I have received has been enormous. have interacted and learned a lot from my colleagues who always push and encourage me to dabble in new things. A few days back, one of my colleagues mentioned about The Internet of Things (IOT) to me.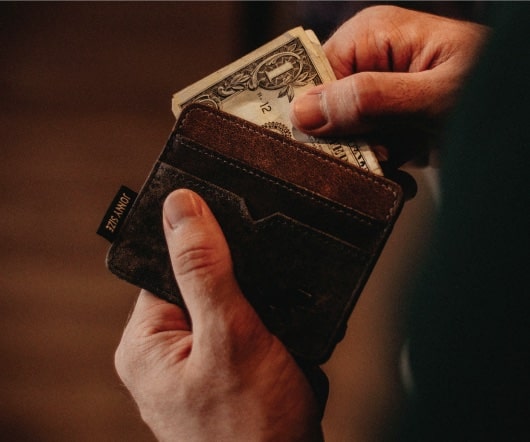 Crowd-sourced Learning Content: Opportunities and Challenges – (Part 1)
Vikas Joshi on Interactive Learning
JUNE 24, 2014
We are doing this post a bit differently. We present a short interview with Vikas Joshi, the primary author of this blog, and Maheshkumar Kharade, a technology expert. In this post, we start by understanding the opportunities inherent in crowdsourced learning content. Q: How is the nature of learning content changing with time? Vikas Joshi] Nowadays crowdsourcing is playing an increasing role in the creation of learning content. When people have a question, they simply post it on a social networking site, and elicit responses. Vikas Joshi] Absolutely. Vikas Joshi] Undoubtedly.
Six Simple Questions about Learning
Vikas Joshi on Interactive Learning
AUGUST 27, 2014
Our world keeps changing and we need to continuously adapt to change. There is a process through which we adapt to change, and that process has a name, and that name is learning. Today, let's boil this topic down to six simple questions about learning. 6. What is learning? Learning is not what they teach you, learning is what you get out of it, right? When do we learn? Hardly. Where do we learn?
MOOC Evaluation at Harbinger
Vikas Joshi on Interactive Learning
MARCH 26, 2015
Base Camp is a ritual that is followed every year at Harbinger. This year, we formed six teams, each taking a project related to Harbinger operations / roadmap. Our team got an opportunity to work on the project - "Learning culture at Harbinger." It was about researching on how learning happens at Harbinger and suggest steps to build the learning culture. Base Camp learning culture MOOC
Get an Exclusive Articulate Storyline Game Show Template from eLearning Brothers
Advertisement
Download one of the most popular game templates from eLearning Brothers with a look and feel exclusively made for eLearning Learning subscribers! eLearning Brothers creates awesome templates and assets to help you look like an eLearning Rockstar!