2000
Examples
Information
Related Topics
"Hey ya'll": Informal Language is the way to go in E-Learning
Kapp Notes
SEPTEMBER 1, 2010
There is research evidence to indicate that informal language in an e-learning module is more effective than formal language. In Ruth Clark's book " e-Learning and the Science of Instruction " she discussed a study by Moreno and Mayer, 2000 that compared a formally worded course with one that was more informally worded. 2000). References: Beck, I., McKeown, M.G.,
Watch Out For These Trends in Mobile Learning: 2015 And Beyond
Origin Learning
MARCH 30, 2015
Global mobile data traffic grew 69 percent in 2014 and was nearly 30 times the size of the entire global Internet in 2000. Now against the backdrop of such information, it is interesting to explore what role mobiles are playing in shaping up the workplace learning scenario. Mobile video traffic exceeded 50 percent of total mobile data traffic for the first time in 2012. First name.
MOOCs In Workplace Learning – Part 2: Designing a MOOC
Learnnovators
JUNE 1, 2015
@ ignatia (Inge de Waard) describes MOOCs thus in her Master's Thesis: "MOOC is above all referring to a pedagogical model with independent learners, access to information, opportunity to create emerging, spontaneous, yet not directed learning communities, etcetera. factor affecting personal learning, mentioned in MOOCs for example, is coping with the abundance of information.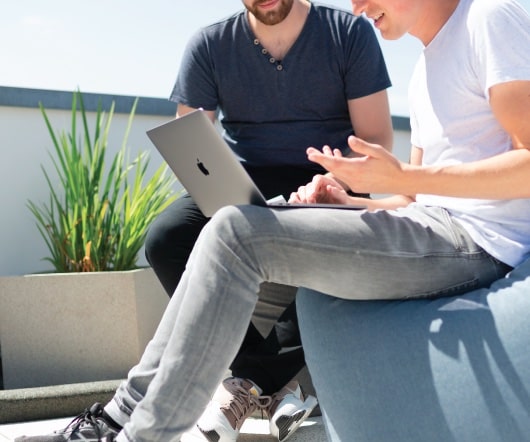 The 70:20:10 Model – Today, Tomorrow & Beyond
Learnnovators
FEBRUARY 16, 2014
Charles:  We now know that people learn more about their work informally than they do formally. So we are seeing increasing interest in social and informal learning. Of course, structured learning approaches can support social and informal, but social and informal learning don't need structured processes to happen. The Council sampled more than 1500 people in 53 organisations across the globe. More and more work involves dealing with tacit information, and less and less work involves purely transactional work. What are some interesting examples?