2000
Informal
Related Topics
A Brief History of Instructional Design
Origin Learning
MAY 26, 2015
number of models based on information-processing- approach, were developed across military, academia and organizations. Instructional Design has come a long way. From 'training', which was merely considered a passive function in an organization, the emphasis has now shifted towards making learning and talent development an integral part of corporate culture. Origins. In 1954, B.F. Email *.
"Hey ya'll": Informal Language is the way to go in E-Learning
Kapp Notes
SEPTEMBER 1, 2010
There is research evidence to indicate that informal language in an e-learning module is more effective than formal language. In Ruth Clark's book " e-Learning and the Science of Instruction " she discussed a study by Moreno and Mayer, 2000 that compared a formally worded course with one that was more informally worded. 2000). References: Beck, I., McKeown, M.G.,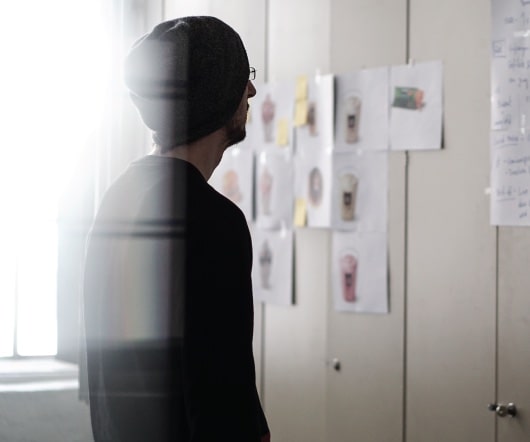 The Ubiquity of Informal Learning: Beyond the 70/20/10 Model
Stoatly Different
OCTOBER 25, 2011
That's not to say that I think the importance we give to informal learning is wrong, far from it. The EDC research is often cited as providing the corroborating evidence for suggesting that 70% of workplace learning is informal in nature, but it makes no reference to the 20% or 10% part of the model. What the EDC research might call informal, Lombardo and Eichinger would call "learning from others," and the definition often changes dependent on who you speak to. To quote EDC's informal learning thesis, "informal learning is ubiquitous" (p. So what's my point?
Watch Out For These Trends in Mobile Learning: 2015 And Beyond
Origin Learning
MARCH 30, 2015
Global mobile data traffic grew 69 percent in 2014 and was nearly 30 times the size of the entire global Internet in 2000. Now against the backdrop of such information, it is interesting to explore what role mobiles are playing in shaping up the workplace learning scenario. Mobile video traffic exceeded 50 percent of total mobile data traffic for the first time in 2012. First name.
Microlearning Whitepaper: Small Bites, Big Impact
Advertisement
that we can only absorb four to five pieces of information into short-term memory at any. access small bites of information at a moment's notice, so they can pull knowledge at the. chunked microlearning content lets employees search for information and have it at their. more information than ever before to keep up with growing product complexity, highly. About Axonify.14
Behavior