Enspire Learning
2009
Related Topics
Enspire Launches Updated Buisness Acumen Simulation
Enspire Learning
DECEMBER 6, 2013
First launched in 2009, Business Challenge has been run more than 75 times in 20 countries. FOR IMMEDIATE RELEASE. AUSTIN, TX – Dec. 6, 2013 – Enspire Learning, a premier provider of simulation-based leadership development programs, has recently launched an updated version of Business Challenge , the company's business acumen program. Business Challenge 4.0 release. The 4.0
2009 Top Posts and Topics: Kapp Notes
Kapp Notes
DECEMBER 4, 2009
The ASTD Big question this month is an annual question: What did you learn about learning in 2009? So one of the tasks I will do to answer this question is to see what posts were the Best of 2009 from several different sources. How Long Does It Take to Develop One Hour of E-Learning-Updated for 2009. I had done some work in this area in 2003 and wanted to see if any information had changed. Here are my top posts via Google Analytics for 2009.(I'll So there are my most popular posts for 2009. First from eLearning Learning , Here are my top posts. Random Web 2.0
eLearning: Top Posts of 2009 - Upside Learning Blog
Upside Learning
DECEMBER 31, 2009
As we knock on 2010's doors, it's a good time to look at what we did on this blog in 2009. We started this blog in March 2009 and in its 10 month existence has more than a 100 posts. Here's a screen grab of tag cloud for our posts: Here is a list of some of the best posts of 2009: Top 20 Most Viewed Posts. 1. Our Top 10 Learning Tools 2009. 5.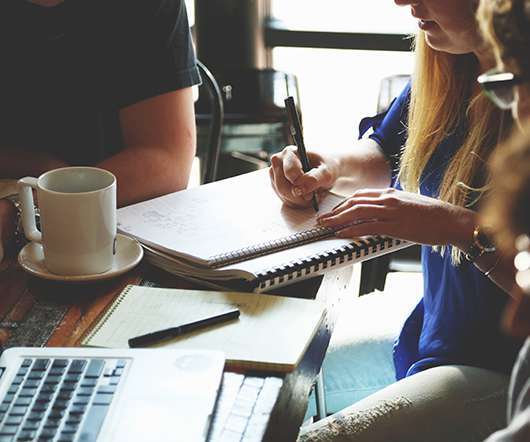 Top 100 Learning Game Resources
Upside Learning
JUNE 24, 2009
Building Better Learning Games- Learning Visions, April 9, 2009. Marc Prensky – Twitch Speed, June 17, 2009. Using computer games in education- ThirdForce Blog, January 30, 2009. Digital games and learning gains (PDF), June 17, 2009. Examples from TWITCHSPEED.COM Digital Game-Based Learning, June 17, 2009. Casual Games get Serious, June 17, 2009.