Experiencing eLearning
2009
Related Topics
Top Ten Tools for Learning 2014
Experiencing eLearning
AUGUST 26, 2014
haven't done my list in a few years, but you can see my past lists from 2011 ,  2009 , 2008 , and 2007. Jane Hart is collecting her eighth annual list of top tools for learning. You can vote for your top tools until September 19, 2014. My list is divided into personal learning and course design/development. Personal Learning. Diigo is my social bookmarking option.
Debunker Club Works to Dispel the Corrupted Cone of Learning
Experiencing eLearning
APRIL 1, 2015
Will Thalheimer's post from 2009 debunking these claims is where I learned it was incorrect. A new group called The Debunker Club is working to dispel myths and misinformation in the learning field. From their website: The Debunker Club is an experiment in professional responsibility. will politely, but actively, provide feedback to those who transmit misinformation. Subramony, D.,
Questions about Instructional Design Careers
Experiencing eLearning
JANUARY 16, 2013
would have created a portfolio earlier than I did: I didn't actually create one until 2009. Last month, a reader named Jackie asked me a number of thoughtful questions about transitioning from teaching K-12 public school to instructional design. Question mark made of puzzle pieces by Horia Varlan, on Flickr. CC-By. think with corporate cultures, the size of the company matters quit e a bit.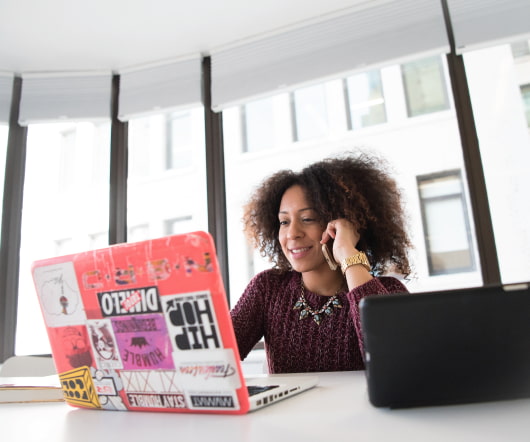 Top Ten Tools for Learning 2011
Experiencing eLearning
OCTOBER 23, 2011
have contributed my lists in 2007 , 2008 , and 2009. As in 2009, I'm going to divide my list into personal learning and course development. just checked my stats, and I currently have 320 subscriptions and have read over 8000 items in the last 30 days, and over 300,000 items since February 2009. This is the fifth year that Jane Hart has been collecting lists of top tools for learning. The list will be finalized on November 13, but you can see the ongoing results in this list. You can contribute your top tools too. Personal Learning. Course Development.