The Learning Generalist
2009
Related Topics
The Agile Elearning Design Manual - Think Small (Iterations, Action Maps, Storyboards, and Mini-Modules)
The Learning Generalist
JUNE 22, 2009
Sumeet Moghe, 2009. We explored the waterfall approach towards elearning development in a prior post of this series. As you will notice in the above representation of the model, the issues are: Too much time gets spent in upfront design and planning when all of this is quite likely to change. Can we reduce flab in our analysis and design phase? believe the answer is a resounding "Yes!"
The Agile Elearning Design Manual - Agile Re-explained
The Learning Generalist
JUNE 14, 2009
Sumeet Moghe, 2009. In my last post we looked at the problems with our existing approach to building elearning. In summary, the problems we noticed were: A lack of shared understanding within the team, about the the customer's learning problem. The high risk associated with not having generalists in the team. The delay in seeing working pieces of elearning. No, not at all. Yes you can!
Using the Dreyfus Model to engage people in your Online Learning program
The Learning Generalist
AUGUST 30, 2009
Sumeet Moghe, 2009. The success of your Knowledge Management or online learning initiative depends on how well you can engage different people in your organization and really, how apt is your mode of delivery, to the content you're delivering. Very simply, the purpose of any online learning/ knowledge sharing implementation is to make capabilities explicit in an organization.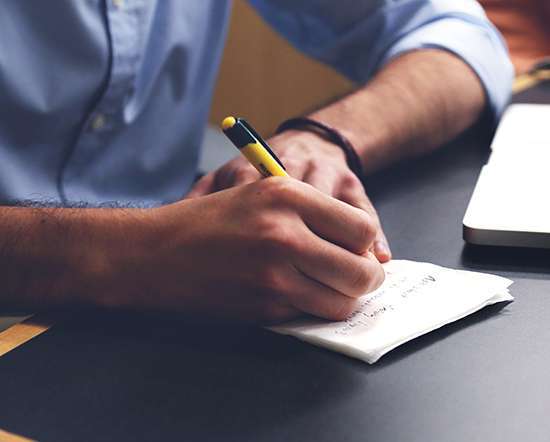 The Agile Elearning Design Manual - Of Project Spaces & Project Managers
The Learning Generalist
JULY 5, 2009
My Tenets of Leadership From Training Specialist to Learning Generalist Why your Training Team needs Versatilists © Sumeet Moghe, 2009. He explains the thought using a graph like the one you see above. We measure a product/ service by the value it provides to the customer and its uniqueness. You're perhaps stupid if you provide a unique service and no one wants it.
Challenges and Failure are Great Tools for Learning
The Learning Generalist
JANUARY 16, 2011
Sumeet Moghe, 2009. For the last few months I've been a self confessed fan and avid user of iPhone OS. Yesterday, as an impulse buy, I picked up a Droid. Months of conditioning to Apple's interface left me confused when I first saw the HTC Sense skinned Android interface. That was at noon yesterday. little over a day and I'm happily doing all of my mobile computing tasks using my Android.
Here's how I'm approaching Personal Knowledge Management
The Learning Generalist
JANUARY 25, 2010
Sumeet Moghe, 2009. A few months back, Harold Jarche wrote a very interesting article about sense making with Personal Knowledge Management (PKM). Harold suggested a model that he uses to manage his personal knowledge and stay on top of his social media intake. strongly suggest that you also look through the webinar he did on PKM at the LearnTrends conference. pkm social media enterprise 2.0
I'm Sorry - Training isn't a Bad Word
The Learning Generalist
DECEMBER 18, 2010
Sumeet Moghe, 2009. "We're dropping use of the word 'training.' Replacing it with learning? Training materials? Training materials? We don't need any stinking training materials Training is a turn off! Learning is what I go for. Training is what you do to me. Learning is what I do for myself I hope "training" is discontinued on an ongoing bases - requirements change.
Your Brain on Graphics with @elearningcoach
The Learning Generalist
MARCH 24, 2011
Sumeet Moghe, 2009. I've just run into Connie Malamed 's sessionabout research around visuals and I'm late. I'm going to start blogging right away. Connie's been talking about the power of visuals - e.g how Dan Roam simplified the US healthcare problem. Connie's the author of one of my favourite books - Visual Language for Designers. Here's what she's covering. We're hardwired for visuals.
Fun is Serious in Social Business
The Learning Generalist
MAY 23, 2011
Sumeet Moghe, 2009. When I went to Ranthambore this year, I was pretty awestruck by the glory of the men's moustaches there. As some of you know, I was inspired enough to grow my own moustache. week down the line, when I was back at work I thought of the Movember tradition and wondered if people would be willing to donate to a charity if I kept growing my moustache. Errrm. That value is fun.