2009
LinkedIn
Social Networks
Related Topics
The Web 3.0 Social Network
Learning with e's
MARCH 31, 2010
I couldn't resist re-posting this article which first appeared exactly a year ago, on April 1st 2009. hope you enjoy it. :-) For many people the Social Web is simply far too complex to organise. Many of us have unwanted or unused Facebook, Myspace, Flickr or Bebo accounts 'out there' that we haven't visited or done anything with for a very long time.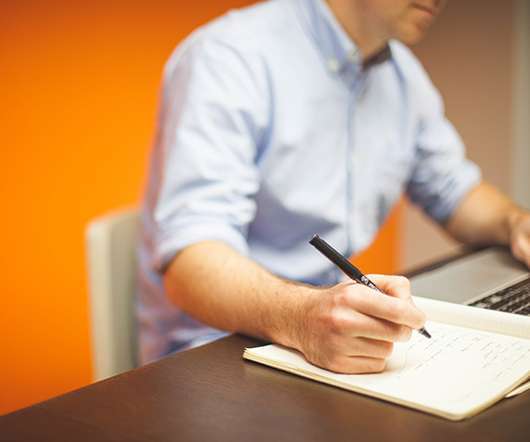 LinkedIn Guide for Knowledge Workers
Tony Karrer
JULY 6, 2009
I do a lot of presentations where one of the topics is how to use LinkedIn more effectively as part of your knowledge work. In most cases, I will ask for a show of hands: How many of you have a LinkedIn Account? How many of you actively use LinkedIn? How many of you get really high value from LinkedIn? - Now down to 2-5% I am continually surprised by this result ( Getting Value from LinkedIn ). can't remember how I could get things done without LinkedIn. And I consider knowing how to effectively use LinkedIn to be a core Work Literacy.
Where would I be without Twitter?
Dont Waste Your Time
FEBRUARY 27, 2014
Now, over 5 years later I've changed it (finally) and now use the same avatar across all networks. I'm still not sure if I'll swap back, but for the moment I'll stick with it. mine – despite the feeling of ownership or control over my / our network, we ought to remember it's not, nor will it ever be. Some are re-tweets (RT), mentions, replies, etc.
Social Network = Social Class?
Kapp Notes
OCTOBER 13, 2009
Anna Owens says "MySpace has one population, Facebook has another." Is your socio-economic status reflected in your favorite social networking software? Check out the full article Does your social class determine your online social network? And 37 percent of MySpace members earn less than $50,000 annually, compared with about 28 percent of Facebook users.