2010
Blogging
Related Topics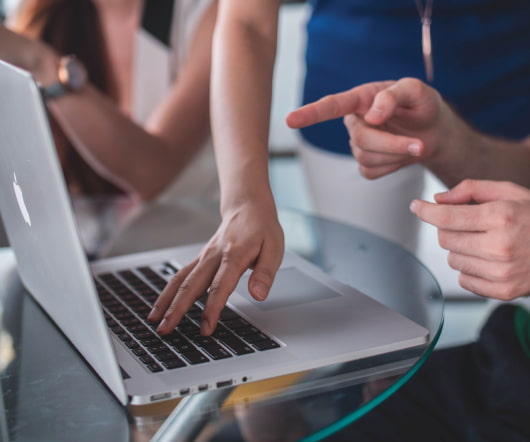 Top 13 LMS (and Learning Technology) Blogs
Upside Learning
APRIL 15, 2010
To keep up with the happenings, trends, innovations, and other information on LMS and to ensure our teams at Upside involved in core LMS development, client implementations, client support and Innovation team are in tune with the industry we follow a host of blogs that focus specifically on LMS, learning technology, and related topics. Learning 24/7 Blog. eLearning Technology. Cheers!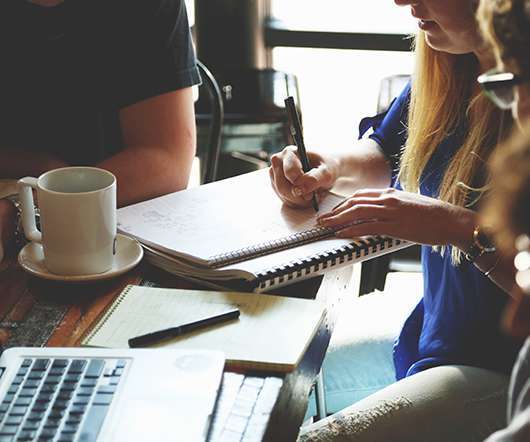 Our Favorite Game Design Blogs
Upside Learning
MARCH 31, 2010
The other is to look at other's experiences, and there are many who've documented their game design experiences in various blogs. I'm listing (in no particular order) some of the ones we follow at Upside, perhaps you'll find some good reading. Game Design Blog – Another frequently updated blog that contains a wealth of information about game design and development.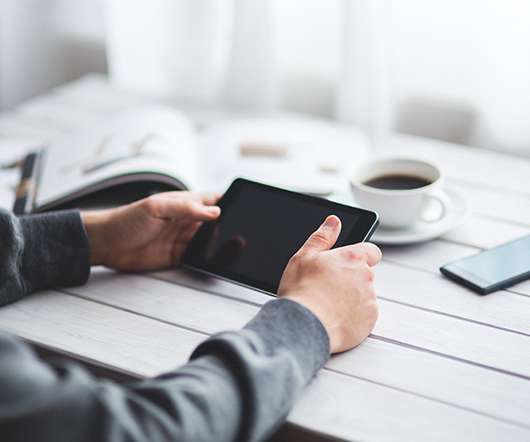 Top 10 e-Learning Blog posts for 2010
eFront
DECEMBER 26, 2010
News from the e-learning frontier Pages Home About Community Free e-Learning Resources Contribute to the e-Learning Community 12/26/2010 Top 10 e-Learning Blog posts for 2010 Getting new ideas and tips concerning e-Learning is important to me. Based on my favorite e-Learning blogs I created the following list with my Top 10 e-Learning blog posts for 2010. Enjoy! => Which is your favorite e-Learning blog post for 2010? Best, Connie December 27, 2010 11:24 AM Christoforos Online said. The following list is in chronological order.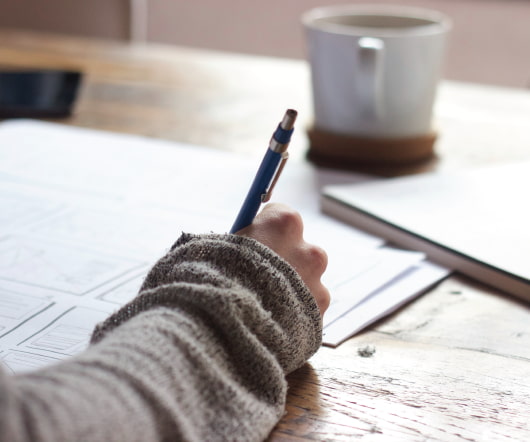 Learning 2010
The Learning Circuits
DECEMBER 1, 2010
The Big Question for December is: What did you learn about learning in 2010? If you are a blogger, I would highly recommend taking this as an opportunity to go back through your blog posts over the year and looking for any "aha moments" or highlight the posts that you think were the best/most interesting. If you are not a blogger, please go read Should All Learning Professionals Blog?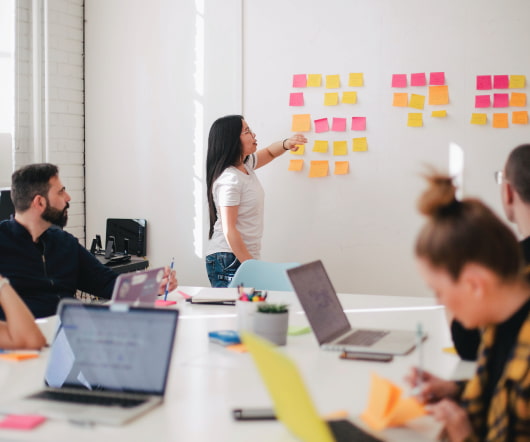 30 Top Online Resources For Instructional Designers To Keep Up With
Upside Learning
MAY 20, 2010
Here is a list of top 30 blogs and websites that Instructional Designers would be interested in. aLearning Blog by Ellen. Discovery Through eLearning by Tracy Hamilton. E L S U A ~ A KM Blog Thinking Outside The Inbox by Luis Suarez. Learning Authoring Research Blog by Michael Allen. Learning Curve Blog by Michael Hanley. Learning Leadership Blog by Ethan Edwards.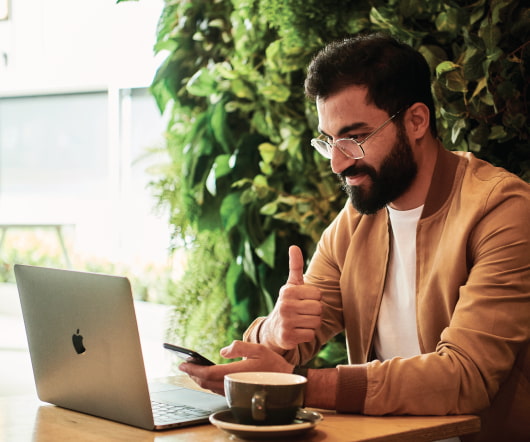 Learning in 3D Week 4 Stops for Blog Book Tour
Kapp Notes
FEBRUARY 1, 2010
Here are the great stops for week 4 of the blog book tour. Tour Stops Day Sixteen 02/01/10 Gordon Snyder's blog Information & Communications Technology Blog Day Seventeen 02/02/10 Koreen Olbrich's Learning in Tandem Day Eighteen 02/03/10 Bart Pursel at Virtual Learning Worlds. Day Nineteen 02/04/10 Clive Shepherd(already posted due to a vacation) Learning in 3D: a stop on the world blog book tour Day Twenty 02/05/10 Tom Werner who has a Brandon Hall Research blog. With special guest blog this week by Course Director Daniel M.
PowerPoint 2010: Inserting YouTubeVideos
I Came, I Saw, I Learned
NOVEMBER 19, 2010
In the latest version (2010), uploading videos from the web is easier than ever. If you would like to learn how to add (and use) them, check out this blog post. Unfortunately I don't think it's quite right yet, as many of the new, fancy video formatting options included with PowerPoint 2010 will not work on embedded YouTube videos. by AJ George. " Tags: PowerPoin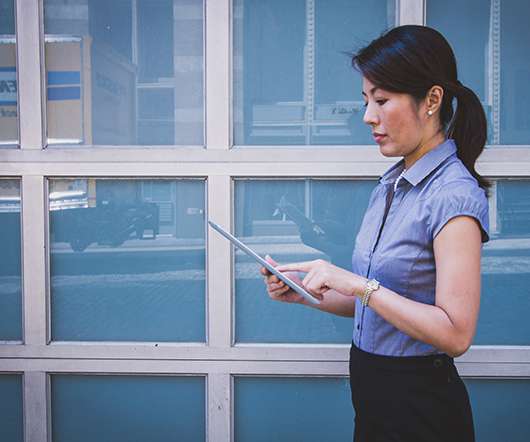 Top 50 eLearning Posts For 2010
Upside Learning
JANUARY 6, 2011
So we thought it would be interesting to look back upon the Upside Learning blog for some of the most popular and noteworthy posts of 2010. Here are Upside Learning's Top 50 eLearning Posts of 2010. Top 13 LMS (and Learning Technology) Blogs. Top 25 Rapid eLearning Blog Posts. Top 100 Tools For Learning 2010 – C4LPT Survey. January. 1. March. 7.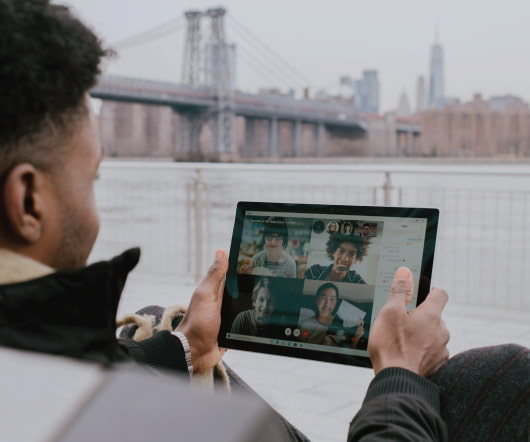 Twitter for Learning – 55 Great Articles
Tony Karrer
MARCH 24, 2010
Leveraging Learning , October 6, 2009 7 Creative Ways to Introduce Social Media to Your Team - Learning Putty , October 22, 2009 10 Tips to Get Started with Twitter - Learn and Lead , April 18, 2009 Coping with Twitter - Learning Conversations , February 26, 2010 Hashtags in Twitter and walls, fountains, ways to keep everyone's remarks in the picture - Ignatia Webs , May 15, 2009 I'm on Twitter. Subscribe to the Best of eLearning Learning for updates from this blog and other eLearning blogs thought it would be worthwhile to pull together these resources. Now What?