2010
Blogging
Write Blog
Related Topics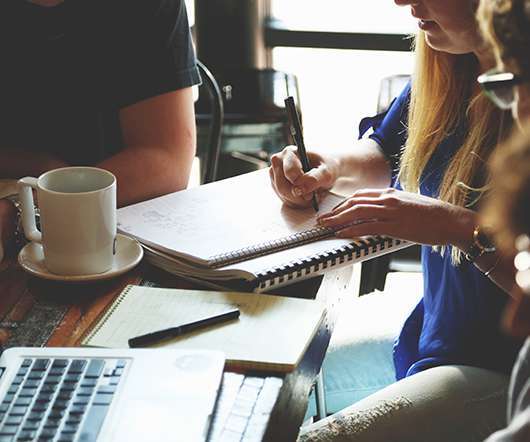 Our Favorite Game Design Blogs
Upside Learning
MARCH 31, 2010
The other is to look at other's experiences, and there are many who've documented their game design experiences in various blogs. I'm listing (in no particular order) some of the ones we follow at Upside, perhaps you'll find some good reading. Game Design Blog – Another frequently updated blog that contains a wealth of information about game design and development.
The truth about blogging
Learning with e's
AUGUST 30, 2010
Anyone who blogs regularly will have discovered several truths. Many people struggle to maintain a regular blog that is consistently good, or at least meaningful. Although you are only as good as your last blog, all your previously blogs are also out there, archived, published for people to read (and for you to revisit, if you wish). My writing has become a social act.
Videoblogging versus Blogging
Learnadoodledastic
JANUARY 16, 2010
This blog post gives me an initial opportunity to consider the potential of videoblogging compared with straightforward blogging. My initial conclusions are that for learning purposes, both types of blogging require some thinking through and some preparation and planning. Having a visual stimulus on the blog i think will spark more initial interest.
The 4 pillars of blogging
E-Learning Provocateur
APRIL 19, 2010
I have been blogging for some time now, and I can honestly say that it's been a growth journey. started blogging primarily for myself – essentially to organise and articulate the thoughts in my own head. Recently, a few people have been asking me for blogging advice, mainly around getting started. This got me thinking… What are my guiding principles for blogging?