2011
2014
Related Topics
Top Ten Tools for Learning 2014
Experiencing eLearning
AUGUST 26, 2014
You can vote for your top tools until September 19, 2014. haven't done my list in a few years, but you can see my past lists from 2011 ,  2009 , 2008 , and 2007. Jane Hart is collecting her eighth annual list of top tools for learning. My list is divided into personal learning and course design/development. Personal Learning. Diigo is my social bookmarking option.
2014 E-Learning Awards
eLearning 24-7
DECEMBER 29, 2014
With that in mind, I'd like to present my e-learning awards for 2014. Top three nominees for E-Learning Conference of 2014. Top three nominees for Web Conferencing Tool of 2014. Top three nominees for Authoring Tool of 2014. Top three nominees for Free Digital Tool of 2014. Top three nominees for Learning Management System of 2014. ExpertusOne - 2011, 2012, 2013-14 LMS of the year.  Everyone loves to win awards. In fact, I can't recall someone not being happy to win an award. Okay, Marlon Brando and George C. 20th). Nominees. Review.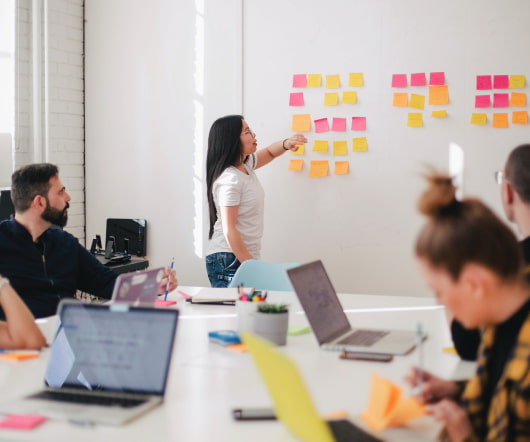 E-Learning Forecasts & Trends for 2014
Learnnovators
SEPTEMBER 22, 2014
What were some of the interesting predictions for the global e-learning market for 2014? Top 9 e-Learning Predictions for 2014: To start with, here is our post that carries our predictions for the e-learning industry for the year 2014. eLearning Trends That Will Fizzle, Sizzle, or Simmer in 2014 : This post by Sharon Boller (of BottomLine Performance) lists her interesting e-learning predictions for 2014. 2014 Live Benchmark Trends : Here is a report on what is trending in this year's learning strategies. In 2011, it was estimated that about $35.6
Trends in Learning: What's Latest!
Origin Learning
JULY 22, 2014
By comparison, a previous Accenture survey found that only  21 percent  of US workers said they received company-provided formal training between 2006 and 2011. A 2013  Accenture survey  on Skills and Employment Trends revealed that a large skills gap exists in most businesses. Make your training content succinct, entertaining, mobile and self-directed."