2011
Product
Related Topics
Top 10 eLearning Predictions 2011 #LCBQ
Tony Karrer
FEBRUARY 22, 2011
This month's LCBQ is What are your Predictions and Plans for 2011? Tony Bates - eLearning Outlook for 2011 1. Of course, you can't look at learning in 2011 without mentioning mobile learning. Some Mobile Learning Predictions for 2011 Mobile learning will get its own identity. Here are my top 10 eLearning predictions for 2011. We would welcome lots of discussion.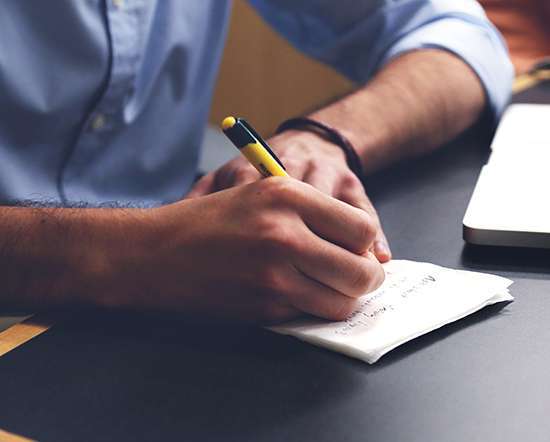 eLearning & mLearning: 2011 Consumer Electronics Show Takeaways
I Came, I Saw, I Learned
JANUARY 18, 2011
Tablets Many have coined 2011 "the year of the tablet" and I believe it. Even though Apple doesn't show at CES, their presence was certainly felt as the competition scrambled to churn out products that would be able to compete with the ever-popular iPad. by AJ George. Another year's Consumer Electronics Show (CES) has come and gone. What did this year's CES bring to the table for the eLearning industry? The iPad has been well received among educational institutions.   Some of the standouts:   Motorola Xoom     Blackberry Playbook.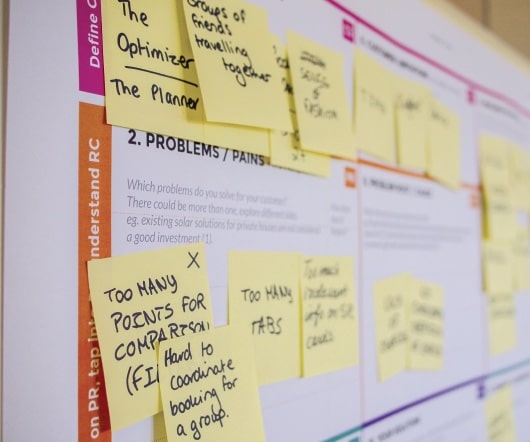 Better Productivity with Raptivity: A Story of Customer Centricity
Vikas Joshi on Interactive Learning
OCTOBER 3, 2011
When Yehudi Menuhin was asked: "What has music taught you?" he replied: "It has taught me to listen." It is no different with product design. You design products in a flash of inspiration, and keep making them better by listening to your customers. release is full of productivity features that are based on ideas that come straight from the trenches. Raptivity's productivity enhancements span across the entire product usage experience. Likewise, while deactivating the product, the license key is detected automatically. The Raptivity 6.5
Product Review: Saba Social
eLearning 24-7
AUGUST 12, 2011
Saba Social is a very solid product, that despite a few hiccups and "huh moments, achieves what it sets out to do, provide a user friendly social experience. Generally speaking, nothing innovative – there is so much potential there and it is wasted – I mean this can be a really awesome product, but they missed the boat. They finally figured it out. Average. People.
Does The Food We Eat Affect Our Productivity?
Mindflash
SEPTEMBER 1, 2011
According to the flagship study released on the subject by the International Labour Organization (ILO) in 2005, our nutrition habits have a direct impact on our productivity. In fact, the World Health Organization says that adequate nourishment can raise national productivity levels by 20 percent! This begs the questions: What foods are brain foods and drain foods? Online Training
Top 5 eLearning Skills for 2011
eLearning Weekly
FEBRUARY 27, 2011
Designing or developing elearning  requires experience in training and project management as much as audio and video production. focus here on what I think are the top skills for elearning now, in 2011. Instead, when looking to hire, I think managers are going to care more about these job skills, my top skills for elearning in 2011. 1. Video Production. Graphic Design.
Product or process?
Learning with e's
AUGUST 7, 2011
But what you don't see is all the learning, thinking and the skills development that went into the mix leading up to Sophie's production of such a wonderful piece of art. We are not running a production line, and we don't need quality control. It is the age old question of product versus process, and it influences the delivery of the curriculum. Picture the scene. Or does it?
Enterprise Mobile Learning 2011 - Year in Review
mLearning Trends
DECEMBER 28, 2011
How On Target Were My 2011 Predictions? It's time once again to take stock of what happened in enterprise mobile learning and see if any of my 2011 predictions hit their intended targets. If 2010 was the year of the pilot, 2011 will be the year of the deployment. Flash will still not be supported on iOS devices in 2011 but this fact will matter far less over time. a.k.a.
Vote for The Best of ELearning 2011 Awards
eFront
JUNE 29, 2011
Are you going to vote for The Best of Elearning 2011 Awards? Each year the Elearning Magazine allows professionals involved in the eLearning industry to nominate eLearning products and services. In its 7th year, the balloting period is open and you can vote your favorite eLearning product or service in 26 different categories. Lets make it happen! The Elearning!