2011
Twitter
Related Topics
Top 10 eLearning Predictions 2011 #LCBQ
Tony Karrer
FEBRUARY 22, 2011
This month's LCBQ is What are your Predictions and Plans for 2011? Tony Bates - eLearning Outlook for 2011 1. Twitter, Yammer), wikis, blogs, discussion groups, etc. Of course, you can't look at learning in 2011 without mentioning mobile learning. Some Mobile Learning Predictions for 2011 Mobile learning will get its own identity. Learning apps. Video galore.
Use Twitter #Hashtags to Amplify Your Learning!
ZaidLearn
FEBRUARY 23, 2011
Today, I don't spend much learning time following people or particular lists on Twitter, but I do spend time following, reflecting and interacting with relevant learning hashtag conversations (streams) taking place around the world. By following (saving) this hashtag you will be able to see all the tweets shared on Twitter including the #edchat hashtag. WHAT ARE HASHTAGS?
Top 50 eLearning Posts For 2011
Upside Learning
JANUARY 11, 2012
So we thought it would be interesting take a journey down our blog for some of the most popular and noteworthy posts of 2011. We have pulled these up based on social signals (views, comments, twitter and more). So without much ado, here are Top 50 eLearning Posts of 2011 from our blog as determined by you, our readers. Read them. Reflect on them. Debate them. Enjoy them! March.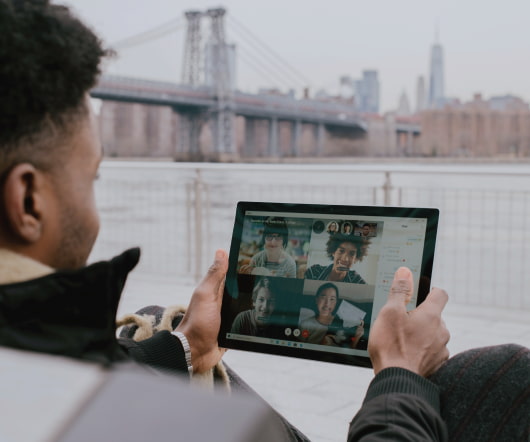 Top 100 Tools used by Learning Professionals in 2011!
ZaidLearn
NOVEMBER 22, 2011
Top 100 Tools for Learning 2011 TOP 100 LEARNING TOOLS The list is compiled (by Jane Hart ) from the Top 10 Tools lists of 531 learning professionals worldwide (from education, training and workplace learning). Jane has also created a Best of Breed 2011 list, which categorizes the tools under a number of headings. What else can I say! shall write NO more.