2012
Develop
Related Topics
#10 to #1 LMSs of 2012
eLearning 24-7
DECEMBER 12, 2012
BizX modules that come with the system: Compensation, Employee Central, Learning, Collaboration/Social, Performance and Goals, Recruiting, Succession/Development, Workforce Analytics, Workforce Planning. Here are #25 to #11 for 2012. Well here it is, the final countdown. Every television show on New Year's eve, heck anyone in public on New Year's eve. Unlimited portals.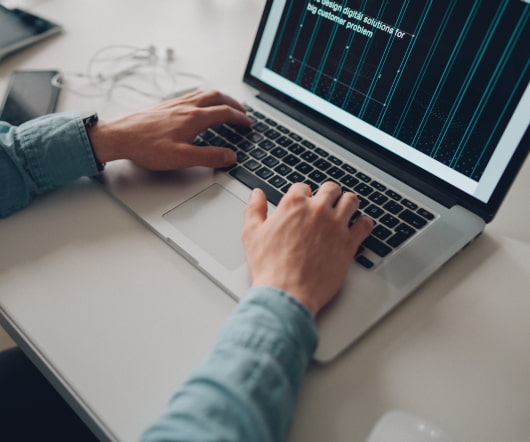 #DevLearn 2012: Kapp Presentation Resources
Kapp Notes
OCTOBER 31, 2012
Improve Training: Thinking Like a Game Developer. Fall 2011 Training Industry Quarterly Article: Improving Training: Thinking Like a Game Developer. July 2012 T&D Article: Games, Gamification and the Quest for Interactive Learning. Fall 2012 Training Industry Quarterly Article 5 Gaming Elements for elearning. Here are my slides from my presentation. 2006). 2005).
6 Mobile Learning Trends That Grew in 2012
Bottom-Line Performance
SEPTEMBER 25, 2012
All of these trends saw significant uptake in 2012… and look to continue. 1. We are big believers in Tin Can at BLP, so much so that we have developed the first Tin Can API compliant learning game engine – The Knowledge Guru. It's launching at DevLearn 2012. Here is a quick breakdown of the mobile learning trends you need to be watching. The best part? Tin Can API.
eLearning Conferences 2012
Tony Karrer
NOVEMBER 17, 2011
link] December 2, 2011 Getting Research to Researchers in Developing Countries : Examples from East and Southern Africa, sponsored by Publishers for Development, Charles Darwin House, London, The United Kingdom. link] December 3-7, 2011 National Staff Development Council (NSDC): Capture the Magic, Anaheim, California, USA. link] March 20-21, 2012 Enterprise Learning !