2013
Related Topics
UXBristol 2013
weelearning
JULY 20, 2013
Live sketches by @lizzieeverard during the Valuable Content session at #UXBristol 2013 Read more › blog Event write-ups design design thinking UX UXBristol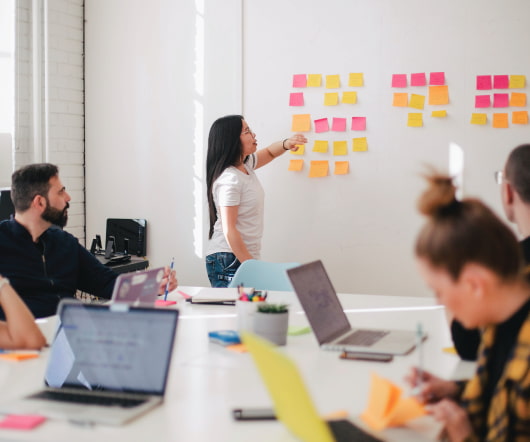 Top 10 LMSs for 2013
eLearning 24-7
FEBRUARY 28, 2013
Back again to bring this first in a series of rankings for the top ten learning management systems for 2013. That said, just as a reminder: Here is how these new rankings will work throughout 2013: Debut this month, update in July, final top 25 in Dec. Disclosure: I am using the Panopto platform for my newest compliment to my blog – eVoluton by E-Learning 24/7, which will launch March 18th, 2013 – and I believe will change the way you receive insight, product reviews (some will still be on the blog), etc. Hello from sunny Los Angeles. 100% independent. No spin.
E-Learning events in Australia in 2013
E-Learning Provocateur
JANUARY 13, 2013
2013 has well and truly arrived. • When: 29 January – 1 February 2013. • When: 6-8 February 2013. • When: 21 February 2013. • When: 6-7 March 2013. • When: 14 March 2013. • When: 19-20 March 2013. • When: 19-20 March 2013. • When: 7-10 April 2013. • When: 10-11 April 2013.
Making Mobile Learning Work – LearnX 2013 Panel Discussion Summary
G-Cube
SEPTEMBER 16, 2013
Blog m-Learning BYOD Learning Award LearnX 2013 LearnX 2013 Panel Discussion mLearning mobile elearning I will be stating the obvious when I say that there is huge amount of interest in mobile learning across the globe. Panel was moderated by Anna Barlett-Brag (Ripple Effect Group). Here is summary of topics that were discussed and key points that I took away from the discussion –.
Leaving performance reviews behind: Where to start [Guide]
Advertisement
Mercer reported in 2013 that only. 9% of managers are highly skilled at. 1Making Dynamic Performance. Development a Reality eGuide 3Introduction Does your organization want to adopt. more dynamic approach to managing. performance and developing employees? We see a stampede of organizations. moving in this direction. At the same. not prepared to follow through because. Without clear. sprints.
Guide