2013
Research
Technology
Related Topics
Top 11 Disruptive E-Learning Technologies For 2013
Learnnovators
AUGUST 14, 2013
Learning is dynamically evolving, thanks to the incredible achievements in highly powerful and intelligent tools and technologies that are rapidly emerging. These disruptive technologies are re-shaping the learning and education landscape. Today, when we are half way through the year, we have many exciting things on our list of disruptive e-learning technologies. INTRODUCTION.
Students and Information Technology 2013 #edtech #eLearning #educause
Dont Waste Your Time
OCTOBER 14, 2013
The Educause Centre for Applied Research (ECAR) has recently published their " ECAR Study of Undergraduate Students and Information Technology, 2013 " report. Students recognize the value of technology but still need guidance when it comes to better using it for academics. Students value their privacy, and using technology to connect with them has its limits.
2013 Corporate Learning Trends: Where Are We Now? (White Paper)
Bottom-Line Performance
JUNE 18, 2013
The white paper focused on 7 trends we expect to see grow in 2013 and beyond. Based on what we've seen through industry conferences (ASTD ICE 2013, Training 2013 anyone?), recent client work and the latest eLearning Guild research reports, Learning Trends, Technologies and Opportunities remains on track with most of its predictions. Read more. 2. Read more.
Wearable Computing Technology In Learning
Upside Learning
APRIL 23, 2013
We've been tracking the growth of wearable computing devices and associated technology as they are likely to have interesting implications for learning technology. It isn't really a stretch of imagination to consider how this technology can be put for learning assistance or performance, just like designers subsumed personal computers, and now tablets and smart-phones.
Workbook: Gamification and Your Enterprise Learning Strategy
Advertisement
Karl Kapp, a respected expert on the convergence of learning and technology, defines gamification as "a careful and considered application of game thinking to solving. learning environments, where game elements can be combined with technology to deliver. are not eff ective enough: research has shown that the retention of knowledge from. Introduction.3 What is Gamification?
Business
eLearning Conferences 2013
Tony Karrer
NOVEMBER 13, 2012
link] or [link] December 2-4, 2012 Communication and Management in Technological Innovation and Academic Globalization (COMATIA ), 3 rd , Paris, France. link] December 2-6, 2012 Australian Association for Research in Education (AARE) and Asia Pacific Educational Research Association Conference , University of Sydney, Sydney, Australia. link] January 27-28, 2013 Health 2.0
Free #research papers on #mLearning from mLearn conference
Ignatia Webs
JANUARY 11, 2013
For all that want to get a peek into recent research, it is a blast! will only list the full papers here, but there are also a number of posters, short papers, showcases and doctoral interests giving an update on research in the making which you can view online here. augmented learning pedagogy mobile mLearning research mobile learning health diabetes conferences
Learning Technologist collaboration research project #LTFE #LTHE
Dont Waste Your Time
OCTOBER 17, 2013
According to the Association of Learning Technology the definition of Learning Technology is defined as this; "Learning technology is the broad range of communication, information and related technologies that can be used to support learning, teaching, and assessment." Learning — David Hopkins (@hopkinsdavid) October 17, 2013. What is Learning Technology?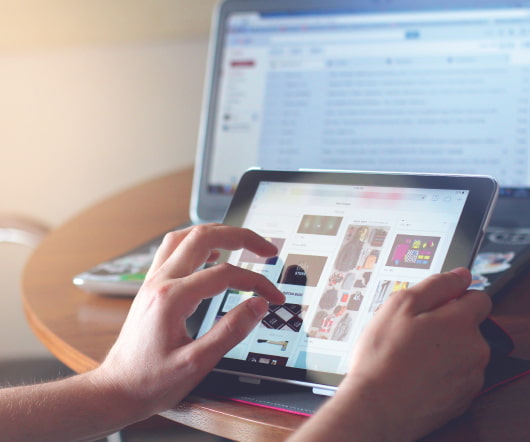 Year in Review / 2013
Dont Waste Your Time
DECEMBER 18, 2013
Welcome to a final few thoughts on and about 2013: what did I do, what did I read, what did I achieve, what did I miss, what did I not do … you get the picture. May 2013). Several years in the making I finally completed my CMALT portfolio and submitted it and gained my CMALT accreditation (November 2013). January 2013: Creative Commons Infographic: Licenses Explained.
Leaving performance reviews behind: Where to start [Guide]
Advertisement
skills and the role technology all play to help you push through. Research from a recent. struggle, and the research confirms. Mercer reported in 2013 that only. 9% of managers are highly skilled at. use of technology while also building. learning and technology. 1Making Dynamic Performance. more dynamic approach to managing. moving in this direction.
Guide