2015
Analytics
Tips
Related Topics
eLearning Predictions 2015
Web Courseworks
JANUARY 14, 2015
In 2015,  we believe experimentation with analytics-driven performance improvement will lead to more "intelligent recommendations" and personalized professional development in Continuing Medical Education and beyond.  We also think that extended enterprise LMS solutions will allow corporations to expand training opportunities and license to external, third-party audiences.
Tips for designing serious games in learning
Origin Learning
MARCH 20, 2015
Sometimes, even simple or analytical feedback motivates them to play the game once again. There is a reason why people give up on learning more quickly than they would on a good game. This is because, simply put, games are fun. This is why games are used as an important study aid in learning. Otherwise known as Gamification , it is the use of gameplay mechanics for non-game applications.
Knowledge Guru Adds Smartphone App in 2015 Fall Release
Knowledge Guru
OCTOBER 28, 2015
The Fall 2015 release of Knowledge Guru is so small, it fits in your pocket. Seamless Authoring and Analytics. Achievements and analytics will sync for all players, no matter what device they access. Quick TipWhat I mean is that we are releasing a new  smartphone app for iOS and Android. Multi-Device Gameplay. Mobile-First Experience. Push Notifications and Email Alerts.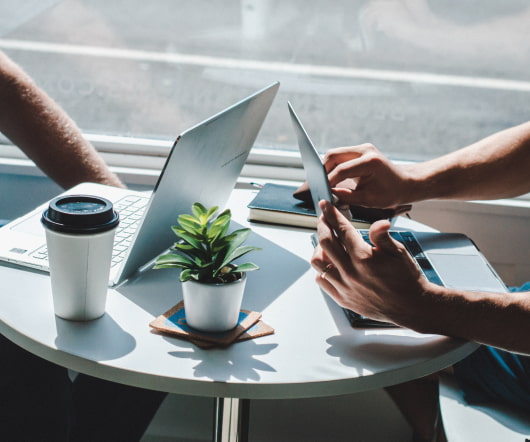 Report – LMS Trends 2015: Is it time for something different?
Docebo
NOVEMBER 24, 2015
The 2015 LMS Trends report from Brandon Hall Group paints a picture of widespread dissatisfaction (and high turnover) among organizations that use an LMS. Organizations that responded to the firm's survey say they're paying far too much for systems that are difficult to use, out of date and that don't provide the data and analytics the organizations need the most. Read Brandon Hall's tips for overcoming these LMS shortfalls by downloading the full report. The post Report – LMS Trends 2015: Is it time for something different? DOWNLOAD THE WHITEPAPER. 1.
The Best of eLearning in June 2015
Everything E-Learning
JUNE 24, 2015
2015 Lectora User Conference Recap by Donald H Taylor. Take a look at these tips for working smoothly with others. 6.  xAPI and Analytics: Measuring Your Way to Success. You can use the xAPI to track any type of user/system interaction and then use analytics tools to compile and interpret xAPI data. Enjoy! 1.  Instructional Design Needs A New Name! Preparing for 2020.
Chad Riddersen's 7 Tips for Creating High-Converting Sales Proposals
Visual Lounge
JULY 24, 2015
Today Chad is giving his top 7 tips for creating high-converting sales proposals; a perfect followup to the first installment where he explained how he uses Snagit to boost sales. Then come back and read on for his top tips on how to make sales proposal screencasts really work for you: 1. 3, 2, 1: Smile. This tip was inspired by Chad's friend who is a screenwriter in Hollywood.
5 Ways to Improve Knowledge Retention With Games and Mobile
Knowledge Guru
NOVEMBER 10, 2015
No matter what tool or technology you use to reinforce knowledge, here are five tips for getting the most out of a mobile delivery method: 1. Use analytics to spot problem areas and adjust. This means that a wider variety of analytics are available! Quick TipThe corporate training world has come a long way over the last several years. Have learners play in short bursts.
eLearning: Working with Numbers
I Came, I Saw, I Learned
AUGUST 20, 2015
Tips for Designing Numerical Data There are two types of numerical data you can display in your eLearning courses:  Statistical data  (first image below) or  Sets of Data  (second image, used for measuring or analytics). If the client is committed to displaying data in tables, there isn't much you can do to make the  data more visually appealing.
Laura Overton – Crystal Balling with Learnnovators
Learnnovators
JULY 9, 2015
In 2014 she was voted number 1 in the Top Ten' most influential people in the corporate e-learning in the UK and in 2015 she retained the top position in the UK and was also voted 5 in the Global List and 6th in the European list. Understanding how our staff are learning what they need to do in their jobs, in the sense of learning analytics. ABOUT LAURA OVERTON (MD, Towards Maturity).