2015
LMS
Technology
Related Topics
What's Wrong With Learning Management Systems?
Grovo
DECEMBER 16, 2015
There's not a lot of love in the world for the poor old learning management system (LMS). Before today's era of consumerized, ecosystemic learning solutions, businesses that wanted to train their people would use an LMS to store and deploy educational content. third confirmed that they would not recommend their current LMS to a colleague.
Why Buy a Learning Management System (LMS)?
Gyrus
OCTOBER 28, 2015
Last week I reviewed the benefits of an LMS. In today's article I focus a little more on the larger picture by noting several important reasons why buying an LMS is strategically important. To gain market share over competitors who only meet minimum work standards by using the LMS to train your employees to meet high quality standards. LMS eLL
ASAE Annual Conference 2015
Association eLearning
JULY 30, 2015
We'll be unveiling our newest version of the Knowledge Direct Learning Management System, Knowledge Direct 7 Beta, at the ASAE Annual Meeting & Exposition. For the last 3 years we've been vetting technology, surveying the analysts, and asking the learning community, "How can we transform learning? One lucky winner will receive an iPad mini!
6 benefits of integrating HR, Talent & learning management systems
Docebo
AUGUST 4, 2015
The Human Resources landscape is complex, and having multiple HR systems can create a major headache when you need to connect the data together. But due to the new opportunities brought about by Cloud technologies , the integration landscape has changed significantly. With many of these systems moving to the Cloud , this changes the integration landscape significantly.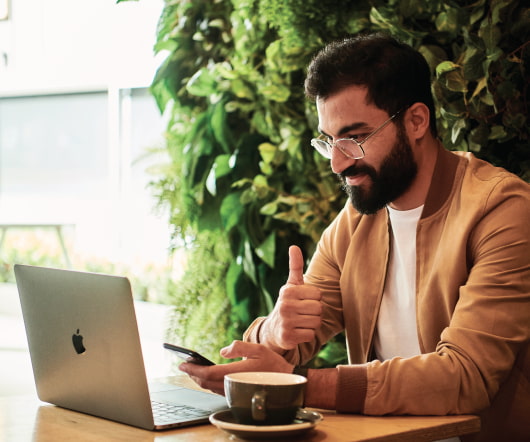 Ditching the formal performance review? Kineo shares 3 Elements for Success
Advertisement
From Performance Management. is managed and how organizations are moving. management approach to a more dynamic. elements to work together: Motivation: Managers have to want to do it and employees have. challenge than you think) Skills: Managers must have the capability to execute. 3www.kineo.com | info@mplus.kineo.com | 312-846-6656 4One of the pillars of a performance development system is the. weirdly close-mouthed, hesitating to tell their manager boss that. While there is a slew of new technologies (see below) that attempt. managers.
Performance