2015
Mobile
Trends
Related Topics
Watch Out For These Trends in Mobile Learning: 2015 And Beyond
Origin Learning
MARCH 30, 2015
Global mobile data traffic grew 69 percent in 2014 and was nearly 30 times the size of the entire global Internet in 2000. Mobile video traffic exceeded 50 percent of total mobile data traffic for the first time in 2012. Mobile network (cellular) connection speeds grew 20 percent in 2014. 4G traffic will be more than half of the total mobile traffic by 2017.
Going Mobile for Enterprise Learning: Trends & Statistics
Origin Learning
JUNE 2, 2015
For organizations that underestimate the power of mobile devices , here's the catch: global mobile data traffic grew 69 percent in 2014 and one fourth of the total global internet page views come from mobile devices. Geo-location and mobile app analytics tools help deliver personalized learning experiences which are authentic and context sensitive for employees.
eLearning Trends of 2016
Association eLearning
DECEMBER 2, 2016
As the year ends, we look back at three eLearning trends of 2016. eLearning Trends: Gamification. At the end of 2015, Gamification was the hot trend. After all, objectively, academic research on the topic is limited and because this trend is still relatively new, many are waiting for others to prove the concept before jumping on board. What was predicted?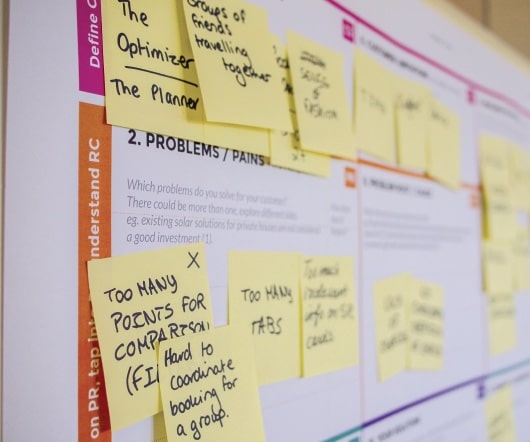 Trending in Workplace Learning 2015….
Allison Rossett
JANUARY 13, 2015
Many colleagues have asked what I think will emerge in workplace learning in 2015, "What's important for 2015, in your view?" " Or they put it this way, "Have you read anything worthwhile that summarizes trends for 2015?" Got a bumper sticker on trends, 2015?" Here is where I think workplace learning will trend in 2015. I'm consciously using the verb, to trend, not the noun, trend. Few learning organizations are executing at the peak of these trends. Mobilized.