2015
Providers
Related Topics
Watch Out For These Trends in Mobile Learning: 2015 And Beyond
Origin Learning
MARCH 30, 2015
2015 will only make it better – as learning departments find a way to circumvent or solve the existing challenges posed by it. The current trend is to explore more ways to make content progressively enhanced and responsive to support learning behaviors and provide consistency as learners switch between devices. Mobile network (cellular) connection speeds grew 20 percent in 2014.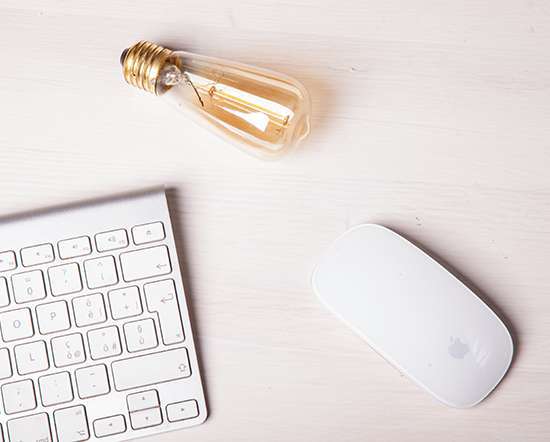 5 Ways a Strong Learning Culture Provides ROI
ej4 eLearning
NOVEMBER 20, 2015
The post 5 Ways a Strong Learning Culture Provides ROI appeared first on. For many companies, investing in training and training resources tends toward two extremes. On one extreme, companies lean towards mediocrity: just enough training to say it got done, with as little money spent as possible. On the other, companies will "chase the shiny," grabbing every new technology and teaching method that comes down the pike. [.]. eLearning Training & Development Uncategorized corporate learning ROI ROI of corporate training ROI of learning culture the right learning culture
Providing Education to Medical Facilities Nationwide
JPL Learning
OCTOBER 21, 2015
They also provide medical rehabilitation services on a contract basis at nursing homes, assisted living and senior care centers, schools and worksites. The post Providing Education to Medical Facilities Nationwide appeared first on JPL Learning Solutions. Video Interview with Select Medical's Director of Education and Development,  Lynn Wonsick.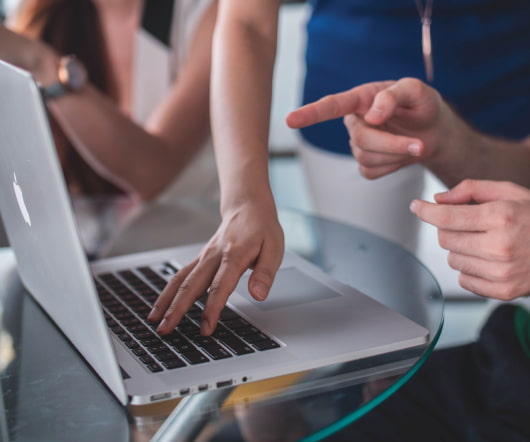 State of the Authoring Tool Industry 2015
eLearning 24-7
JULY 14, 2015
Analytics capability – You see it with some SaaS authoring tool vendors.  In a sense they are saying, here you can take the courses and we provide analytics, thus you do not need a LMS. Captivate by Adobe –  Always a strong player. #1 in 2014, will they be #1 in 2015? The state of the Authoring Tool Industry for 2015. The new and cool.  The downside for customers? 
Are your managers ready for a world without formal performance reviews?
Advertisement
GIVING FEEDBACK: I provide constructive. The future of the formal performance review sparked a lively debate in 2015. SETTING. EXPECTATIONS: My team members are clear on. their roles & responsibilities. 2. DELEGATING: I effectively identify tasks that. others can take on to develop their. capabilities and free my time for. more strategic activities. 3. challenging and encouraging them.
Performance Support
Infographic: LMS Trends 2015 – Is it Time for Something Different?
Docebo
DECEMBER 10, 2015
Check out the infographic below to learn what the Brandon Hall Group found in its recent study, as well as what LMS providers are doing about the results. Download the Brandon Hall Group report to get deeper insight into the ways LMS are evolving, and discover how the industry's top opportunity areas are also its biggest challenges for the remainder of 2015 and beyond.
eLearning Predictions 2015
Web Courseworks
JANUARY 14, 2015
In 2015,  we believe experimentation with analytics-driven performance improvement will lead to more "intelligent recommendations" and personalized professional development in Continuing Medical Education and beyond.  We also think that extended enterprise LMS solutions will allow corporations to expand training opportunities and license to external, third-party audiences.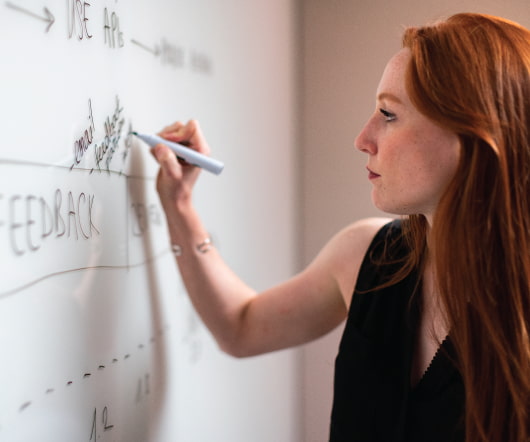 Top 10 LMSs of 2015
eLearning 24-7
JANUARY 27, 2015
On Saturday, I published my report, the Top 50 LMSs of 2015 , which is available for purchase. Roadmap for 2015. They were also asked on whether they provided plagerism detection too. In the 2015 Report, systems from Argentina, England, Ireland, Scotland, Italy, Germany, Russia, Australia, New Zealand, Canada and United States were in the top 50. Top 10 for 2015. 2015 learning management system LMS LMS Rankings top 10 top 10 LMS I track 645 LMSs in the world. estimate that there is quite likely 800 or so that are in existence today. Growth Engineering.
Our Top 5 Training & Development Webinars from 2015
Bottom-Line Performance
DECEMBER 2, 2015
2015 was the year of the webinar for us. It shows what went into designing and developing a curriculum that teaches five different learner types, a design that relies on a blended learning, tailored and spaced learning and highly-interactive mobile, online and classroom experiences to provide structured, meaningful and memorable customer training. Access Webinar. Access White Paper.
4 Ways to Close the Learning-Doing Gap for Front-Line Managers [GUIDE]
Advertisement
According to BearingPoint Institute (2015), "The. KnowledgeAdvisors (2015) reports that "41% of training. Redesigning the Organization, 2015). Live face to face: You may use a F2F training provider. Typically, the training provider will run anything from an afternoon session to a several day workshop, focusing on topics like coaching or managing performance.
Guide