Activities
Articulate
Informal
Related Topics
Product Review – Articulate Storyline 2
eLearning 24-7
OCTOBER 20, 2014
Articulate Storyline 2. Yeah, they added new features and new capabilities, but they also took a product that even "Articulate folks" I talked with told me that Studio users using Storyline would have a learning curve.  In this new version of Storyline 2, not needed.  Articulate and a few of the other big dogs are holding on to desktop for dear life. Love it. Never. 
4 Tips for Building Successful Courses with Articulate Storyline
Voice of Clarity
APRIL 2, 2015
Articulate Storyline's popularity is surging, in large part because of its incredibly user-friendly interface and customizable features; in other words, you don't need to be a code whiz to create and publish dynamic, interactive courses. Track learner experiences with SCORM, Articulate Online, or Google Analytics. Google Analytics is a free tool for tracking web activity.
Fundamental Design of Learning Activities
Aaron Silvers
FEBRUARY 23, 2011
Design Thinking offers a set of tools to make sense of "wicked problems" and mysteries, and in this post I attempt to narrate my ideational journey in making sense of learning by digital means, the concept that I call learning experiences, and a notional (but far from complete) model for learning activities designed for individuals to experience. What Are Activities? Combat-Readiness.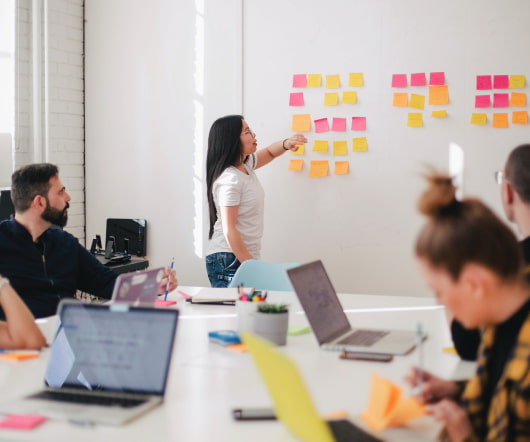 Activating Latent Knowledge Capacity
George Siemens
JULY 5, 2014
Historically, society has created knowledge institutions that mirror what is done with information in a particular era – see McNeely & Wolverton. In this line of reasoning, we can best understand the future of education by understanding what is being done with information today. social media, participative technologies, it's not unreasonable to state that at least a segment of society today recognizes information as multi-authored, participative, distributed, and networked. The main idea is that learners need a way to express and articulate what they know.
Seven Simple Secrets to Off-the-Shelf Course Success
Advertisement
to articulate goals that will help the organization reach those lofty missions and then. activity to 50 new hires, 2) Promote and support new managers to lead teams, 3) Improve. For example, to support objective 1— standardize and ramp up hiring activity to 50 new hires – you might use courses such as. After the course provides information on planning the work and an activity.
Course