Adoption
Companies
Enterprise
Related Topics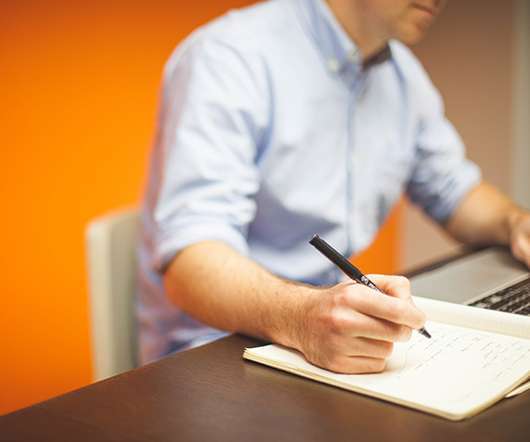 The Key to Adoption of Collaboration Tools: Process Integration
Social Learning
SEPTEMBER 15, 2011
Plenty has been written about why employees are slow to adopt enterprise collaboration tools.  For example, in a Klint Finley interview called Five Principles for Improving Social Enterprise Adoption , Yakabod CEO Scott Ryser cites the importance of "political juice."  Laurie Buczek , in her Beyond the Cube blog, describes the Big Failure of Enterprise 2.0
The connected enterprise adoption curve
Learning and Working on the Web
NOVEMBER 25, 2013
You have the enterprise social technology and you may have even developed training programs, in conjunction with supporting collaboration aligned with the workflow. But it's those pesky "mental models, behaviours and formal systems" that still stand in your way of becoming an open, connected enterprise. These are the early adopters. [First.] Anne Marie McEwan.
Enterprise Learning & Digital Transformation
Jay Cross
MARCH 3, 2015
Enterprise Learning takes learning beyond the training department into the overall extended enterprise, the "Workscape." Nine out of ten companies sampled by Altimeter are engaged in one or more digital transformation practices: These efforts are being championed by the Chief Marketing Officer, the CEO, and occasionally the CIO. It's time for that to change.
Why Companies Should Spend More on Social Learning | Social.
Social Learning
MAY 4, 2011
Social Learning Blog Training and Performance Improvement in the Real World Home About Bios Subscribe to RSS Why Companies Should Spend More on Social Learning by Paul on May 5, 2011 in Informal Learning , blended learning , social learning Companies are spending next to nothing on social learning, and their frugality is going to come back to haunt them.  Can you say future book deal?
Enterprise Learners v Entrepreneurial Learners
Jane Hart
OCTOBER 16, 2012
Well, as there is no longer a job for life, where a company gives you regular promotion, salary, and all the training you need to do your job, most organizations don't really see the need to provide anything further than training people to do their basic duties. Hence "enterprise learners" simply follow the course that has been set for them. itashare.
Social Learning, Complexity and the Enterprise
Learning and Working on the Web
APRIL 20, 2011
Why is social learning important for today's enterprise? Non-physical assets comprise about 80 percent of the value of Standard & Poor's 500 US companies in leading industries. We are seeing increasing examples of this on the edges of the modern enterprise. Most companies start simple, with a few people gathering together around an idea. Enterprise social learning.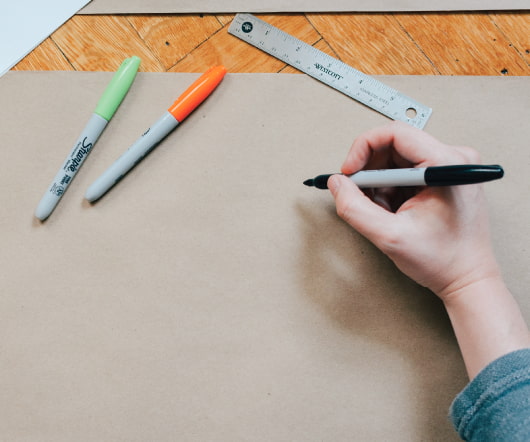 Enterprise mLearning Predictions for 2011
mLearning Trends
JANUARY 2, 2011
It is time once again to ponder the research, extrapolate on recent experience, and attempt to read the tea leaves so we can predict the future of enterprise mobile learning in 2011. After such an exciting and rewarding 2010, my predictions for the coming year seem broader and more varied given the fast changing dynamics of the marketplace and accelerated adoption of mobile learning by organizations of all sizes. 1. Mobile Apps Become Essential to Enterprise mLearning. mLearning Engagements Expand. examples the industry has waited for over the past many years.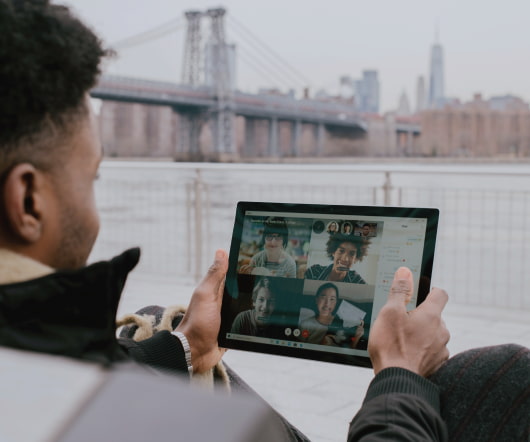 Enterprise mLearning Predictions for 2012
mLearning Trends
DECEMBER 30, 2011
Here on the last day of the year, I offer my predications for the big and shaping trends we'll see in the enterprise mobile learning space for 2012. As in the past, this year's list includes predictions across a gamut of new technologies, consumer/buyer trends plus a few anticipated seismic shifts in the world of business that should collectively reshape the landscape for the adoption and accelerated growth of mobile learning for businesses. Whatever it is, this one is music to my ears after many years of toiling away to make mLearning a reality for the enterprise. Summary.
Social Software Adoption
Tony Karrer
AUGUST 10, 2009
You can find all sorts of interesting resources via eLearning Learning around Adoption. Not surprising, the terms most closely associated with Adoption are Adoption of Social Software and Adoption of Enterprise 2.0. There are some great resources on this such as: Ten tips for choosing & using social software Adoption of Web 2.0 and eLearning 2.0 Web 2.0