Apple
eBook
Related Topics
Coming soon – eBook on QR Codes in Education
Dont Waste Your Time
MAY 24, 2013
Available : Coming soon to the following eBook stores: Apple, Kindle, Sony, Kobo, and B&N. QR Codes eBook eBooks EdTech Education Technology EPUB Learning Technology MOBI PDF Publishing QR Code QRCodesBU Self-Publishing Smashwords Title : "QR Codes in Education" Author : David Hopkins. ISBN : 9781628470277. Word count : 12,100 (approx.). Price : £4.99.
Nota tool for collaborative #mLearning with eBooks
Ignatia Webs
MARCH 4, 2013
But they do mention that the Apple versions (cross mobile) will be out soon as well. mobile tools mLearning OER collaborative learning mobile learning ebookLast week I got a message from Stephanie Ray and she asked me to take a look and review Nota , a free mobile collaborative learning platform which is available in a web format and as a mobile app. all over again.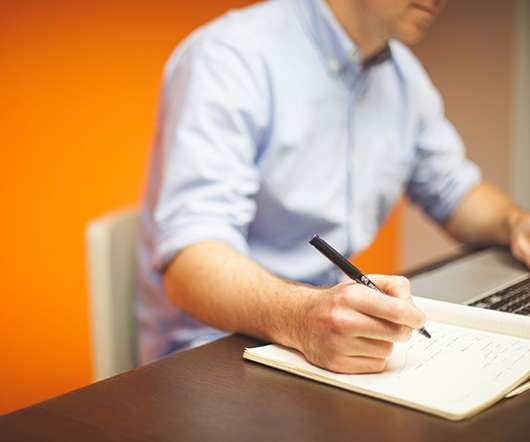 Beyond eBooks
Clark Quinn
OCTOBER 1, 2012
Because, frankly, the ebook formats are still too limited. We can now embed the digital media within ebooks. Why ebooks, not on the web?  I think it's primarily about the ergonomics. However, we can't quite do what I want with ebooks. The ebook standards don't yet support it, though they could. Apple's expanded the ePub format with the ability to do quick knowledge checks (e.g. Among the things I've been doing lately is talking to folks who've got content and are thinking about the opportunities beyond books.
The Real Killer Feature in Apple iBooks Author is Preview
mLearning Revolution
JANUARY 20, 2012
This morning I have been reading lots of articles on the new Apple iBooks 2 app and the iBooks Author software, that enables anyone to easily create interactive eBooks. If you don't have a Mac or just want to see how iBooks Author works and what it takes to create interactive eBooks, I posted a hands-on video yesterday HERE. Too much work. Right there in real-time?
Heuristic Learning & Shakespeare
Dont Waste Your Time
APRIL 27, 2016
Back in 2011 I wrote this post about how ebooks, even apps,  could be used to greatly enhance the learning experience beyond just the basic text-and-note features the early e-readers offered. Apps eLearning App Apple AppSwap Digital Learning Distance Learning eLearning Consultant FutureLearn Heuristic Learning iOS Jonathan Bate MOOC ShakespeareDid it help? Learning the Netflix way.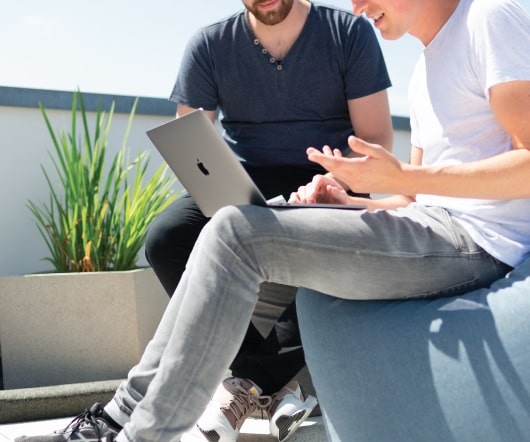 Google vs Apple Software Development
eContent
NOVEMBER 29, 2010
I am not an object oriented programmer, but if I was I would take Stanford's free course on how to develop apps for the Apple iPad / iTouch / iPhone environment. Given the huge uptake on this technology, I did watch the 1st session of the Stanford course which gives a techie like me an understanding of the Apple iOS. Starting at 16:41 of the first lecture, the course gives a quick overview of how Apple's development system is constructed. Tags: Ebooks Elearning You may read / download the abstracts or the full papers.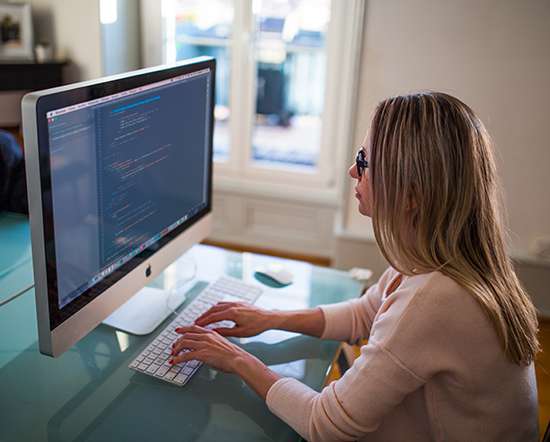 Reading list: November 14th, 2015
Dont Waste Your Time
NOVEMBER 14, 2015
The ultimate, 10,000-word review of streaming media players: Apple TV vs. Roku 4 vs. Fire TV vs. Chromecast. What is the future of the academic eBook? Reading List Book Digital Culture Digital Identity Digital Learning eBook eBooks Education Technology eLearning Facebook Google Higher Education Learning Technology TwitterLike many in my line of work (eLearning, Educational or Learning Technology) I read. read a lot. read books, articles, blog posts, journals, etc. sometimes tweet them, I sometimes print them, I sometimes actually finish them. Sometimes
What is a Learning Technologist? Pt. 15
Dont Waste Your Time
JULY 12, 2016
Outside of work on MOOCs I've been included on the EdTech Magazine list for  2015 and 2016  lists for 'Top 50 IT Blogs Influential Blogs in Higher Education' and the  50 Most Influential HE Professionals Using Social Media  list. I was interviewed for the published work on How has Apple transformed your classroom? After 14 posts I stopped. Oh, and I still Sketchnote.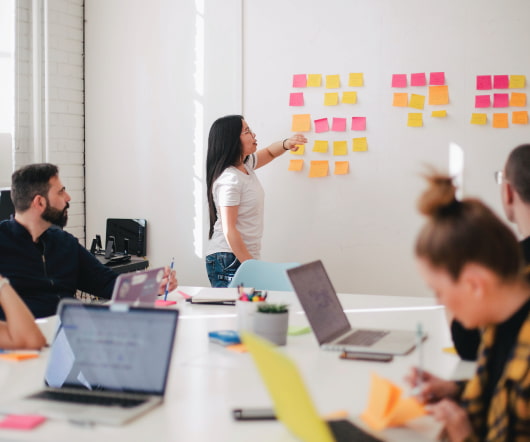 Top Learning, Technology & Media Links: Weekly Digest – 8
Upside Learning
JANUARY 11, 2011
Where to Find Free eBooks for Children Online. Lists free ebooks for children which you can view online. 7. This article talks about a game that successfully marries digital and analog games, by using the first physical device to digitally interact with the Apple iPad. 100 Web Tools to Enhance Collaboration. Here's a list of 100 web tools to enhance collaboration amongst us. 2.