Apple
Streaming
Related Topics
Join the #moodlewish Twitter Stream!
ZaidLearn
MAY 6, 2010
Hopefully, the #moodlewish tag will provide an additional value added stream to Moodle developers and users around the world. Moodle is the Apple of Open Source, and we simply want to better than any other learning tools out there. Click image to view the visualized #moodlewish story clearly PLEASE WISH UP! Do you feel that Moodle needs improvement in some areas? Annoying!),
How Apple Killed Flash for eLearning (and What to do with All That Non-Compatible Courseware)
eLearningMind
JULY 13, 2015
In 2010, Steve Jobs singlehandedly started one of the biggest–OK, maybe the only–software feuds by stating that Apple products wouldn't support Flash, citing reasons like a high fail rate, lag time, and the overall unnecessary nature of the platform. It was Jobs' opinion that Apple users wouldn't miss out on any multimedia just because their devices didn't support Flash.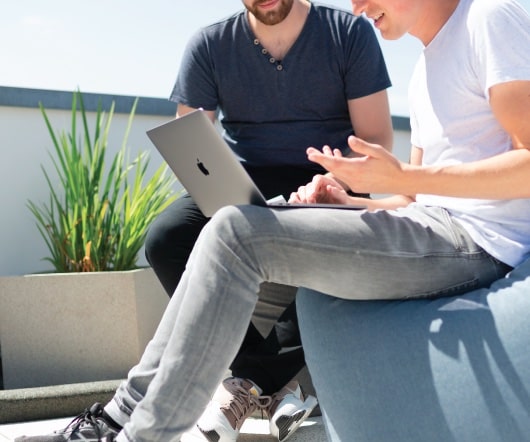 Book Review: "Always On"
Dont Waste Your Time
JULY 24, 2014
Apple has taken something, developed it, marketed it, and let it loose on the world. You could argue about Apple and Steve Jobs' intent and whether they knew what they had when it was first released, but it is the inclusion of the App Store and the developments the global community made that have helped steer and mould the direction the iPhone and subsequent smartphones took. .
New kit: Chromecast
Dont Waste Your Time
MARCH 27, 2014
A few months ago I was trying to decide on whether to spend £100 on an Apple TV or £30 on a Google Chromecast. Chromecast automatically sets the best quality it can display based on broadband speed and TV resolution, so if it's an HD YouTube clip and you've a relatively good connections, it'll stream in HD. opted for the cheaper, newer, untried, unknown Chromecast.