Training
Related Topics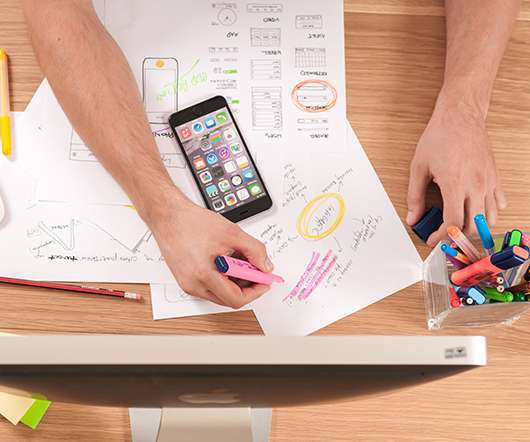 The Future Role of Learning & Development
mLevel
APRIL 22, 2016
With the growing availability of excellent training from companies like Lynda (a LinkedIn Company) and PluralSight, to name just a couple, it no longer makes sense for companies to invest in internal programs to teach these skills. Examples here include training on the company's specific products and services, internal policies and procedures, new hire orientation, etc. Employees win with a higher overall quality of training and employers win by having more skilled employees. I've just returned from the ASU GSV Summit this week in San Diego, CA.
How To Train Your Millennial
Social Learning
AUGUST 2, 2016
Before we get into how best to train millenials, it is instructive to first understand who they are. There are 83.1 millennials in the U.S. , and they get a bad rap. They are often characterized as a generation continually over-rewarded for under-performance. What, Exactly, is a Millenial? First, millennials are between 18 and 34, born from the early 80s to the mid-90s. Millennials
To Train or Not to Train
Association eLearning
FEBRUARY 18, 2016
Training is probably the most common solution when there's a performance problem. Observations: The teachers tell you that all of the assistants were trained on how to use the copier when they started. If someone had put together some training, without looking for the root cause, this problem wouldn't have been solved. But it isn't always the best one. Here's what you discover.
Training Culture vs. Learning Culture
The Peformance Improvement
FEBRUARY 12, 2015
What's the difference between a "training culture" and a " learning culture "? The answer is, "A great deal." As the chart shows, in a training culture, responsibility for employee learning resides with instructors and training managers. In a training culture, the training and development function is centralized. drug development in pharmaceutical companies).
How the right tech tools for your team can power your sales enablement strategy
Advertisement
Event-based training alone does not work. training. for have largely kept their training strategies the same, with the majority of trai- ning resources earmarked for boring formal learning and event-based training. EVENT-BASED TRAINING ALONE DOES NOT WORK A classic example of event-based training: The annual sales kickoff meeting. No easy access to experts.
eLearning Strategy