Articles
CLO
Related Topics
Managing Career Paths: The Role of CLO
CLO Magazine
AUGUST 24, 2016
This From the Vault article was originally published on CLOmedia.com in February 2008. What's a CLO to Do? So what can a CLO do to influence the way in which career paths are defined, managed and applied by the business? Leadership Development career paths CLO competencies economy from the vaultin the mid-1990s. Manage Talent, Manage Careers. If so, you are not alone.
CLO Competencies: The Path for Future Learning Leaders
CLO Magazine
SEPTEMBER 21, 2016
This From the Vault article was originally published on CLOmedia.com in July 2006. They agreed that the future CLO should have experience in: strategic management, general management, knowledge management, leadership skills, and learning methods and concepts. This focus on closing gaps is again rooted in the ability of the future CLO to think strategically. General Management.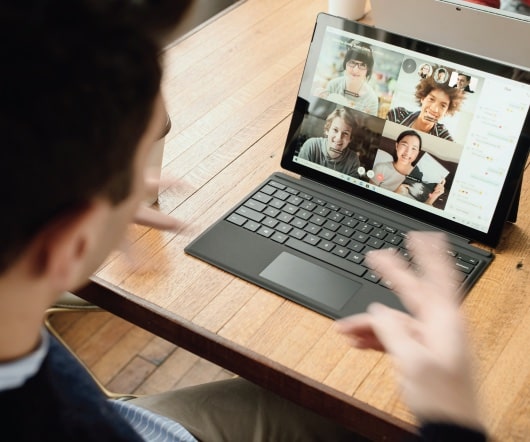 Be a Triple-Threat CLO
CLO Magazine
SEPTEMBER 24, 2013
It happened again recently when a colleague called my attention to a magazine article in, of all places, Computer , the IEEE Computer Society journal. Today''s educators must wear mutiple hats. CLOs are no different. Readers of my monthly musings are well aware I've been an avid sports fan since childhood. Even in random conversations and totally unrelated contexts, I frequently turn to the athletic field when looking for an apt metaphor or story. It was a column by education editor Ann E.K. In the early days of pro football, a triple-threat man could do it all.
The Changing Face of Work and Workplace Learning
Learnnovators
APRIL 14, 2015
Here is an article on  Medical implants and printable body parts.  The role of the CLO will be to drive this change NOW! joyandlife writes about  The Changing Role of L&D and CLO  where he mentions adaptiveness, rapid reaction times, learning agility and flexibility as key requirements. I am not the kind to crystal gaze. I lay no claim to being able to predict the future.