Articles
CLO
Related Topics
Managing Career Paths: The Role of CLO
CLO Magazine
AUGUST 24, 2016
This From the Vault article was originally published on CLOmedia.com in February 2008. What's a CLO to Do? So what can a CLO do to influence the way in which career paths are defined, managed and applied by the business? Leadership Development career paths CLO competencies economy from the vaultin the mid-1990s. Manage Talent, Manage Careers. If so, you are not alone.
CLO Competencies: The Path for Future Learning Leaders
CLO Magazine
SEPTEMBER 21, 2016
This From the Vault article was originally published on CLOmedia.com in July 2006. They agreed that the future CLO should have experience in: strategic management, general management, knowledge management, leadership skills, and learning methods and concepts. This focus on closing gaps is again rooted in the ability of the future CLO to think strategically. General Management.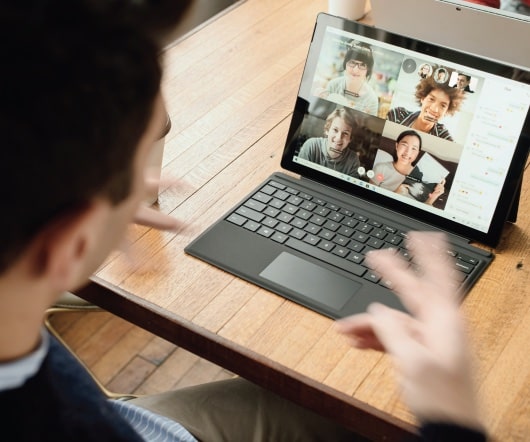 Be a Triple-Threat CLO
CLO Magazine
SEPTEMBER 24, 2013
It happened again recently when a colleague called my attention to a magazine article in, of all places, Computer , the IEEE Computer Society journal. Today''s educators must wear mutiple hats. CLOs are no different. Readers of my monthly musings are well aware I've been an avid sports fan since childhood. Even in random conversations and totally unrelated contexts, I frequently turn to the athletic field when looking for an apt metaphor or story. It was a column by education editor Ann E.K. In the early days of pro football, a triple-threat man could do it all.
The Changing Face of Work and Workplace Learning
Learnnovators
APRIL 14, 2015
Here is an article on  Medical implants and printable body parts.  The role of the CLO will be to drive this change NOW! joyandlife writes about  The Changing Role of L&D and CLO  where he mentions adaptiveness, rapid reaction times, learning agility and flexibility as key requirements. I am not the kind to crystal gaze. I lay no claim to being able to predict the future.
The best elearning reads of 2013
eFront
DECEMBER 31, 2013
Every month we put together a list of our favorite articles for our monthly newsletter – we've put those lists together to create this list of best reads in elearning and learning for the year! Dear C-Suite, we don't do training, Dan Pontefract , CLO Magazine. eLearning Learning News Resources articles Ensuring knowledge flow through narration , Harold Jarche. Really?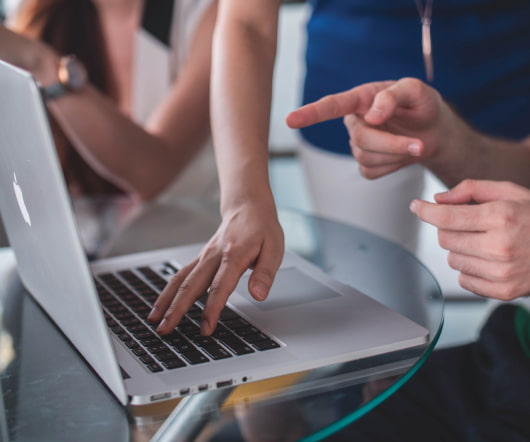 "When Are Simulations Useful?" in CLO Magazine
Enspire Learning
JULY 5, 2012
Nathan Kracklauer , head of Enspire Learning's Berlin office, wrote an article for Chief Learning Officer Magazine. Blog Thoughts on Learning CLO Magazine Nathan Kracklauer simulationThe piece explores the strengths and weaknesses of simulations, and how to determine if your training initiative could benefit from using a simulation. "Rather than telling learners "this is the correct way to act," a simulations allows learners to discover a set of conditionals: "If I act in this way, I can expect these results."". "".
LMS customization? Yup, we do that — but only if you want us to.
GeoTalent
MARCH 5, 2015
The March 2015 edition of Chief Learning Officer magazine has just been published and contains an informative feature on CLO-vendor partnerships. The article called "Let's Work Together" was a review by Cushing Anderson (an analyst at IDC) of research done back in October of 2014 by the Human Capital Media Advisory Group. The results weren't a surprise to us. Photo: U.S.
CLO Magazine "In Conclusion" Article
Tony O'Driscoll
MARCH 23, 2010
The good folks at CLO magazine were kind enough to ask me to put together an "In Conclusion piece for this month's magazine in advance of their "The Networked Organization: Leading Learning in a New Economy conference next month. You can view all the articles in this issue for free by clicking here. Here is the text from my article. Avoiding Extinction.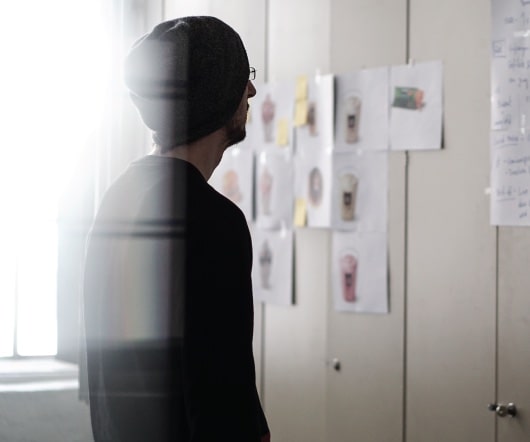 KZO Innovation's Jeff Fissel quoted in CLO Magazine
KZO Innovations
JULY 21, 2015
In the August issue of CLO Magazine, hear direct perspective from KZO Innovation's Jeff Fissel on the power of video in the workplace. In an article entitled "Closing the Skills Gap — Once and for All", author Donna Wells tells a story of why companies are to blame for the ongoing skills gap and makes the case that the only way to close that gap is to change recruitment strategies and invest in onboarding and ongoing training. Find out why and how video plays a role by reading the full article here. News CLO Jeff Fissel