Articles
Social
Social Network
Related Topics
Social networking & the workplace
eFront
JANUARY 18, 2013
What most do not realize is that "some 70% of the extra profit to be made through social technologies has nothing to do with marketing. In this post, Clive Shepherd outlines four roles for social media in workplace learning (for further details please read his post!): Paul Adams summed the essential problem up nicely in " Stop talking about "social ". Social is not a feature.
Why your Enterprise Social Network is your most valuable social learning platform
Jane Hart
FEBRUARY 14, 2016
This is the article I wrote for the January edition of Inside Learning Technologies magazine. In the workplace, social learning comes through social collaboration. Social learning is a natural everyday phenomenon; simply put, we learn from our colleagues as we work with them. It is not just about managing the interaction but also being part of the social interaction.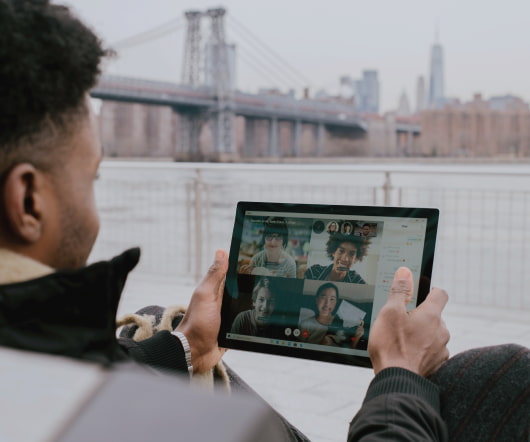 WARNING, social netWORK AHEAD
Learning Cafe
MARCH 8, 2012
I've been reading with interest recent articles and blog posts proclaiming that social practices won't work in the enterprise. Posts such as ' You ready to fail at social networking ' and the excellent post from Jeevan Joshi  '4 reasons why employee social learning will fail at work ', have really made me think and reflect on the hype surrounding social business and more specifically the rise of social networks / communities within the work environment. Do you want to provide a social space for your people?
Social media for engagement #jiscinform
Dont Waste Your Time
APRIL 10, 2014
Whilst reading the excellent JISC Inform newsletter (I've not paid this enough attention in the past – I will from now on!) I read the article on 'social media for engagement' Go read it now! "The role of social media has the potential to extend beyond learning and teaching to support student engagement in the broadest sense. " .