Articulate
Examples
Information
Related Topics
eLearning Example – Make Compliance Courses Engaging
eLearningArt
AUGUST 27, 2015
One of the ways I become a better eLearning designer is by finding good examples and trying to replicate the elements I like. Recently, my friend Brooke Schepker from Yukon Learning shared a sample course. View the sample course. Yukon was bold in selecting a compliance course as an example and kudos to them for showing us a better approach. Well done!
Printing Slides in Articulate Storyline 2
eLearning Brothers
APRIL 28, 2016
It's not uncommon for Articulate Storyline developers to want to create a way for their learners to print a current slide for later reference. All of this information is included in the source files that you can download here. The sample Storyline file mentioned in the video will be coming shortly and added to this blog once uploaded. He is an Articulate MVP. James
4 Revealing Articulate Storyline Templates
eLearning Brothers
JANUARY 18, 2016
The click-and-reveal interaction is a tool used frequently throughout eLearning courses and is a very common Articulate Storyline template found in our library. Most commonly, click-and-reveal interactions tend to be used for segmenting large batches of information that have no real great way to be presented other than to have a learner read it. Click and Reveal Glossary.
Sample branching scenario + cool tool
Making Change
JULY 12, 2011
It's based on TiddlyWiki , a lightweight information management tool. Thanks, Steve Flowers, for pointing out Twine in the Articulate forum. Use simple codes to keep track of variables or limit learners' choices (not shown in the sample scenario). It might also be mobile-friendly — at least, the sample scenario works on my iPhone. Twine. Visual design.
Seven Simple Secrets to Off-the-Shelf Course Success
Advertisement
to articulate goals that will help the organization reach those lofty missions and then. For example, your goal might be to hire and train three new service teams this year. For example, to support objective 1— standardize and ramp up hiring activity to 50 new hires – you might use courses such as. For example, you might schedule. Seven Simple Secrets to. capital. goals.
Course
3 Engaging Samples of Gamified E-learning Developed in 2016
CommLab India
DECEMBER 27, 2016
In this blog, we will highlight three gamified samples developed this year. 1.  When given information directly about customers, learners may not recall it in actual situations. But when the same information is presented in a gamified format, employees retain the information better and longer. eLearning Design game based learning gamified e-learning samples
How to Choose Between Layers and States in Articulate Storyline
eLearning Brothers
MARCH 18, 2015
Layers and States are two of Articulate Storyline's primary tools for building interactive content, but deciding how and when to use them can be tricky. Check out the examples below to see how eLearning Brothers' templates use layers to keep slides clean and intuitive. Example 1. Layers Example #1. Example 2   . Layers Example #2. Example 3  .
Top 9 Competencies of an Informal/Social Learning Designer
Learnnovators
MARCH 15, 2014
Informal/Social learning is one such major revolution (other than mobile learning and gamified learning) that demands a shift in the mere thinking of 'learning'. Course design (formal learning blended with the right mix of informal and social learning). Informal/Social Learning Design Competencies. SKILLS: 6. ATTITUDE: 8. Power to the Learners : An interesting read!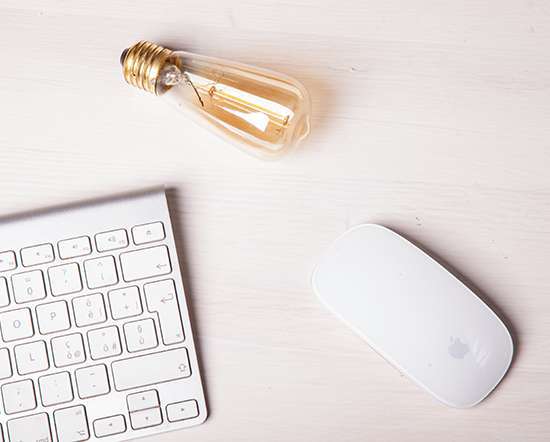 Articulate 360: What Does the New Subscription Model Mean for You?
E-learning Uncovered
NOVEMBER 10, 2016
Articulate Storyline users have been anxiously anticipating the release of Storyline 3. For many months, Articulate has been previewing some of the features, such as the new responsive player. Well, the release came on Wednesday, and it wasn't Storyline 3 but rather Articulate 360. With the new Articulate 360 subscription model, you pay $999 (discounted to $599 if you are already a Storyline or Studio user) for the rights to use everything for a year. While your subscription is active, you would be eligible for any updates that Articulate puts out. It depends.
Customizing Training Modules Made Easy With Articulate Storyline – Part II
CommLab India
OCTOBER 18, 2016
In my previous blog, we have seen how Articulate Storyline helps customize online training modules according to your requirements. In this blog, we will see a few example customizations with the steps. Here are 5 examples of customized components in online training modules developed in Articulate Storyline. 1.  Click here to view the information. 4.