Articulate
PowerPoint
Related Topics
eLearning: Articulate Storyline and Microsoft PowerPoint
I Came, I Saw, I Learned
SEPTEMBER 9, 2014
by Kevin Siegel      If Microsoft PowerPoint is your starting point for developing eLearning content, you can reuse that content in any of the top eLearning development tools including  Adobe Presenter ,  Adobe Captivate , and  TechSmith Camtasia Studio. You can select all of the PowerPoint slides or pick and choose.
Free PowerPoint Templates for eLearning
eLearning Brothers
FEBRUARY 19, 2015
Today we are giving away four PowerPoint Templates and a few other goodies for your eLearning. These PowerPoint Templates can be used in all your standard eLearning authoring tools (iSpring, Snap, Articulate Presenter, and Adobe Presenter). Free PowerPoint Templates. Download Free PowerPoint Templates. View all our  PowerPoint Templates. Already a member? 
Merge Articulate Studio Into Storyline
LearnDash
FEBRUARY 29, 2016
If you have been around the elearning industry for more than 30 minutes then you have probably heard of Articulate. At some point in every instructional designer's career they will come into contact with Articulate. But as they evolved as a company so did their product line with the introduction of Articulate Stroyline. articulateIt's Not About Price.
Over 30 Free PowerPoint & E-Learning Templates
Rapid eLearning
SEPTEMBER 1, 2015
There are 16 free PowerPoint templates and 15 free Storyline templates. Free PowerPoint Templates. Here are a bunch of free PowerPoint templates. Just like the PowerPoint templates, feel free to download them and customize them to meet your needs. Swing by the Articulate booth and say hello. Get your free PowerPoint templates and free graphics & stock images.
How to Customize Illustrations in PowerPoint
Rapid eLearning
APRIL 26, 2016
In this post we'll look at an easy way to customize illustration in PowerPoint, since it's a tool most of us have and it's easy to do. Finding the Right Illustrations in PowerPoint & E-Learning. How to Edit Vector Illustrations in PowerPoint. Usually you need an illustration app.EPS files can be ungrouped and modified in PowerPoint. EPS or.AI
PowerPoint or Prezi: Which is Best for eLearning?
Association eLearning
NOVEMBER 4, 2014
The question is becoming more and more common — "Should I use PowerPoint (PPT) or Prezi?" But whereas PowerPoint tends to progress linearly from one slide to the next in a fixed sequence, Prezi uses "paths" to move between content by zooming out to reveal a big-picture overview, or zooming in to show details. What do we want to use the program for?". Read on to see why.
Top PowerPoint Tips
Rapid eLearning
DECEMBER 8, 2014
PowerPoint is probably the single best multimedia application available because of its versatility. PowerPoint also offers ease of entry. The main challenge with PowerPoint is that many people don't fully understand the features and usually do very basic work with PowerPoint. PowerPoint Tip 1: Step Away from the PowerPoint Template. My advice? Easy as that.
Product Review – Articulate Storyline 2
eLearning 24-7
OCTOBER 20, 2014
Articulate Storyline 2. Transitions, Animations, Views –  I am fine using it once, but again, new product-new version, so why I am still seeing PowerPoint within this product to such a point, that TAV are exactly the same as in PPT?  Why the gripe?  If you are creating a product geared towards ID and e-learning developers it should not be as easy as using PowerPoint.  It is.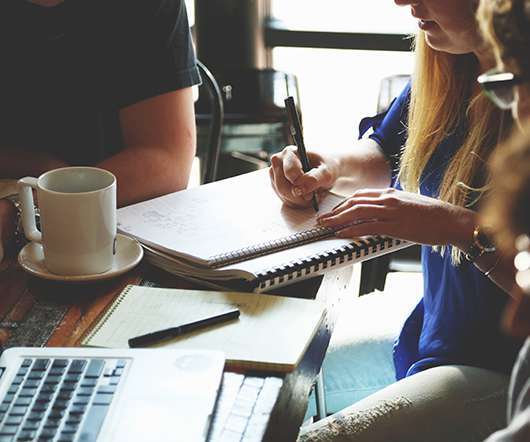 Articulate Storyline vs. Adobe Captivate
I Came, I Saw, I Learned
NOVEMBER 14, 2015
A recent LinkedIn post asked eLearning developers: which tool is best: Adobe Captivate or Articulate Storyline? As  As I read through the comments, I was struck by how many people insisted that Storyline was the better choice because it was easier to learn than Captivate because it was so much like Microsoft PowerPoint. Sure, Storyline seems to be more like PowerPoint (there's a similar Ribbon and toolset). unless you received proper PowerPoint training. just link PowerPoint.   I would submit that the answer is no.   My answer?