Articulate
Storyboard
Related Topics
To Storyboard or not to Storyboard?
B Online Learning
DECEMBER 8, 2014
One of the fundamental things drummed into people who have embarked down the path of the eLearning developer is the need to start your development project with a detailed and well planned storyboard. From this document/PowerPoint/flowchart/drawing, your content can be planned, screens can be devised, interactions envisaged and source material can be sculpted so as […].
8 Steps for an Awesome eLearning Storyboard
eLearning Brothers
DECEMBER 16, 2013
Here is an eLearning inforgraphic for Instructional Designers that uses eight steps for an Awesome eLearning Storyboard. With these eight steps and along with the Free Instructional Design Storyboard template , you will have a the tools you need for awesome eLearning Storyboards. How to Make an Awesome eLearning Storyboard. 1. Use a Storyboard Template.
First-Time Storyboarding
E-learning Uncovered
MAY 28, 2014
This week's blog entry features reflections on their experiences as first-time storyboarders.  . My only prior storyboarding experience comes from the creation of a TV commercial script. Therefore, writing a storyboard for an entire e-learning lesson including all of the narration, graphics suggestions and programming notes was a new frontier for me. Trust the learning process.
8 Easy Steps for ELearning Storyboards
LearnDash
DECEMBER 30, 2013
Before you jump into creating any elearning program, it is important to first create a storyboard for the course. Surprisingly, there are many instructional designers who do not put enough effort to an effective storyboard. If you are doing work for a client, internally or externally, the storyboard is the perfect way to establish buy-in. Understand the Goal of the Course.
Quality Control process for E-Learning
Advertisement
Storyboard and design document. Our work at Focus includes designing and developing online courses using Articulate. GUIDE TO CREATING A. QUALITY ASSURANCE. PROCESS. FRESH EYE REVIEWS. 401 S. LASALLE ST., 1600M. CHICAGO, IL 60605. 312-772-1777. WWW.FRESHEYEREVIEWS.COM. FRESHEYEREVIEWS. Guide to Creating a Quality Assurance Process 2. Copyright © 2016 Focus Learning Solutions, LLC.
Quality
Free Template for Captivate 8: Mobile Instructional Design Storyboard
eLearning Brothers
JUNE 3, 2014
The first Mobile Instructional Design Storyboard Template for Captivate 8 is now available for download ! That's We think most ID's will appreciate this awesome and timely Responsive Storyboard Template, no matter if you use Captivate 8, or not. . Create clean storyboard content for your client. Check out the  8 Steps for an Awesome eLearning Storyboard.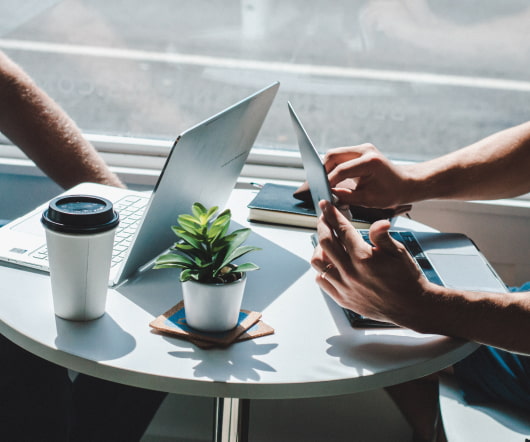 Free Storyboard Templates for e-Learning
eFront
DECEMBER 12, 2010
News from the e-learning frontier Pages Home About Community Free e-Learning Resources Contribute to the e-Learning Community 12/12/2010 Free Storyboard Templates for e-Learning What I really like about the e-Learning community is that the most e-Learning professionals have a great passion of sharing their knowledge. The least that I can do is to share with you a list of Free Storyboard Templates for e-Learning ! Feel free to use these storyboard templates for your projects. Your storyboard template format could be either Word or PowerPoint. Thanks! Excellent post!
How to Create A 30 Minute Course in Articulate Storyline
CommLab India
AUGUST 23, 2016
Not really; designers today have access to various authoring tools that help create great e-learning courses in a short span of time, and the authoring tool winning this race is none other than Articulate Storyline! The best part of Articulate Storyline is, you don't have to be an expert to work with it. Create the Storyboard Within the Tool. Sounds too much to do?
Articulate Storyline Game: Tic-Tac-Toe Super Bowl Edition
NuggetHead
JANUARY 29, 2015
So I grabbed my pencil, sketched out a strategy, opened Articulate Storyline , and several late nights later finally have a working model. Feb 10:   Atlanta ATD chapter meeting – "The Art of Storyboarding" Feb 11:   Atlanta ATD one-day Next Level Design Storyline workshop. Games articulate storyline game storyline One of those games is Tic-Tac-Toe.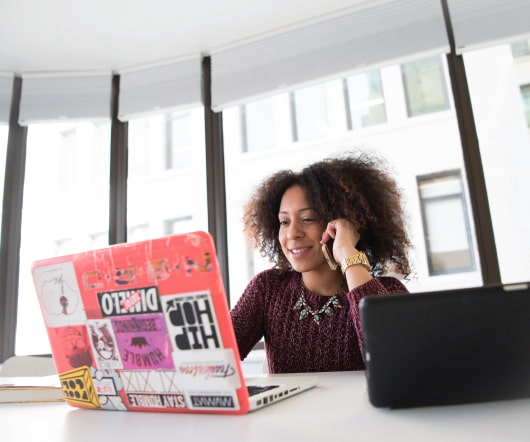 Articulate Storyline Variables – Text Variables
Learning Dojo
SEPTEMBER 1, 2014
One of the best parts of Articulate Storyline that really makes it so flexible is the ability to use variables. Variables have been around for awhile in programming so it is nothing new but Articulate has made it easy for your average Joe to be able to use and create variables. want to first start out by creating a new project in Articulate Storyline. If you do not have Articulate Storyline you can download that by going to  [link]. . If you want to learn more about that check out my full Articulate Storyline Ninja course. Step 1: Creating a New Project.