Articulate
SWF
Related Topics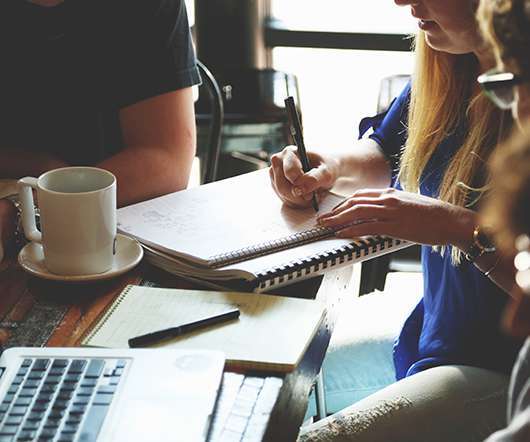 Articulate Storyline vs. Adobe Captivate
I Came, I Saw, I Learned
NOVEMBER 14, 2015
A recent LinkedIn post asked eLearning developers: which tool is best: Adobe Captivate or Articulate Storyline? As   When it comes to output, both Captivate and Storyline can publish SWF and HTML5 content. Adobe Captivate Adobe Presenter Articulate Storyline e-learning eLearning Microsoft PowerPoint mLearning Storyline As I read through the comments, I was struck by how many people insisted that Storyline was the better choice because it was easier to learn than Captivate because it was so much like Microsoft PowerPoint. And that's the point. yikes!
Offline Publishing and Viewing Options with Articulate Storyline®
SweetRush
OCTOBER 13, 2014
The purpose of this article is to explain the options that exist within Articulate Storyline, and hopefully make it easier to produce and publish the content available for offline viewing on stationary and mobile devices. Screenshot credit: Articulate Mobile Player (AMP) is a free iPad app that will run your course. The reasons for such requirements vary. What does "Offline" mean?
Articulate Storyline: Adding Accessibility
I Came, I Saw, I Learned
AUGUST 4, 2015
If you publish Flash content (SWF), the content can be made compliant. However, HTML5 and Articulate Mobile Player output isn't currently compliant. And you can learn more about Storyline and Accessibility by visiting the  Articulate website.   Looking for training on Articulate Storyline? Your published Storyline lessons can be read by a screen reader.
eLearning: It's Time for Some Reflection
I Came, I Saw, I Learned
DECEMBER 10, 2014
Since I use Articulate Storyline and Adobe Captivate for my eLearning development, publishing projects as HTML5 would have taken care of his requirement. and then publish as SWF, HTML5, or both. by Kevin Siegel      I was recently contacted by a client who wanted me to create software simulations of mobile apps. And there is: mirroring. My iPad is using iOS8.