ASTD
ROI
Related Topics
Talking eLearning ROI
Web Courseworks
DECEMBER 23, 2014
Talking eLearning ROI shouldn't be an intimidating process. If you want to sell eLearning ROI for your grand vision, you need to support your pitch with sensible projections and multi-year estimates to put the financial decision makers at ease. 2. The post Talking eLearning ROI appeared first on Web Courseworks. Admit What You Don't Know (Find a Bookkeeper Friend).
Numbers Don't Lie: ROI of Corporate Training
LearnDash
OCTOBER 17, 2013
However, with modern data analysis methodologies , you can easily figure the ROI of a training program – and then translate that into real numbers for how it impacts the company. Sources: h41156.www4.hp.com/education/upload/gr/el/ROI%20-%20WhitePaper.pdf. American Society for Training and Development (ASTD) and Saba. For example: Personal development. Human resources.
Discussing the ASTD Handbook, eLearning, and Published Expertise with Elaine Biech
Web Courseworks
AUGUST 4, 2014
When my copy of the second edition ASTD Handbook arrived at the office this summer, I immediately felt the urge to explore my new resource and see what content made the final cut for an important industry asset. The second edition ASTD Handbook is filled with great insights from industry experts. The ASTD Handbook does just that. When the time was right ASTD made the move.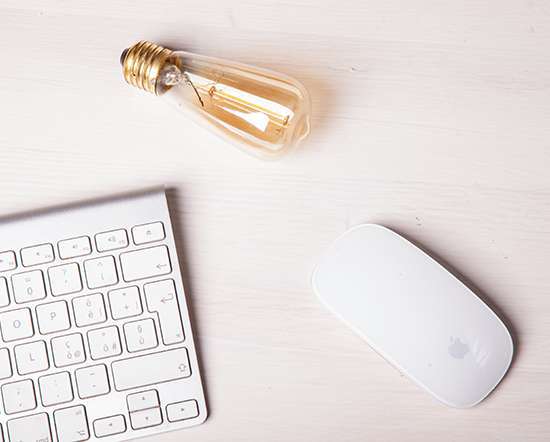 ROI and Metrics in eLearning
Tony Karrer
OCTOBER 16, 2007
I'm working on an article around the use of ROI and metrics in eLearning. I did a quick search for resources and here's what I found. This level of evaluation will increase the visibility of learning and development efforts, because successful implementation of Level 3 evaluation Internet Time Blog: ROI is toast. ROI is toast. Support - ROI Calculator Training & Support Return on Investment Calculator Investing in Learning: Consider Value, Not Just ROI ROI, or return on investment, is king in today's business world. What do we mean by ROI? 2.
What Does the Training Department Do When Training Doesn't Work?
Performance Learning Productivity
MAY 1, 2014
ASTD data suggests US companies spent $164billion on employee learning and development in 2012 saying that ' despite a continuously changing economic environment, organizations remain committed to training and development'. Although the Training Industry and ASTD figures vary a little it is clear that the global training industry is a large and apparently healthy one. Mindset : noun
HPT and Social Learning: David Wilkins via Skype #ISPI -Sharing some key points.
ID Reflections
MAY 11, 2010
We should! ~@ dwilkinsnh #ISPI #ASTD GenY has a tribe. What is the philosophy in your Enterprise about using ROI, ROA, EVA, etc.? When you suggest/ask the Enterprise for funds for Training - do you look at both First and Life Cycle costs in the ROI forecast? Tags: #ISPI #ASTD social media collaborative learning Twitter Collaboration communication so totally worth it.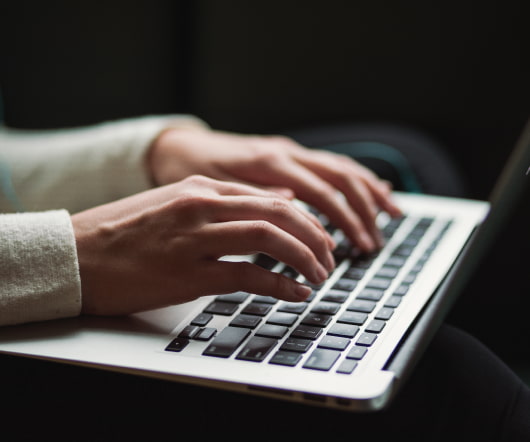 ASTD Keynote: "People Lie" Richard Hilleman Electronic Arts #tk10
Learning Visions
JANUARY 28, 2010
This are my liveblogged notes from Thursday, January 28 Keynote at ASTD TechKnowledge 2010 in Las Vegas, NV. Instruction time is spent editing and correcting for quality, clarity and meaning (and not mechanics) more face time, less grading Telemetry based Developement Programs Diff between clients and customers: customers are looking for a measurable ROI; clients looking for personal progress Avoid diff scoreboards for diff audiences measured progress metrics ensure all parties' development outcome = business outcomes People lie – don't trust, don't guess. Who is Richard Hilleman?
How to choose between web and native apps for mobile learning?
Origin Learning
FEBRUARY 4, 2015
Organizations that want to integrate mobile devices actively into their learning programs and have the resources certainly prefer native apps as the ROI pays out in the long term. Data from ASTD Magazine, Infoline on Mobile Learning.  . Web apps. Since every mobile device comes with a pre-installed browser, web apps are easy to create and deliver for a large audience. Native apps.
The Question Of Why (Not) eLearning On iPads Or Tablets?
Upside Learning
FEBRUARY 19, 2013
Upside Learning has supported research bodies like ASTD (Mobile Learning: Delivering Learning In A Connected World) and Towards Maturity ( Mobile Learning at Work ) to bring out independent research reports on mobile learning. Because it is easily related to immediate business needs and also has a more quantifiable ROI. But largely in the wrong context! Adoption of mLearning.