Attitudes
Culture
Related Topics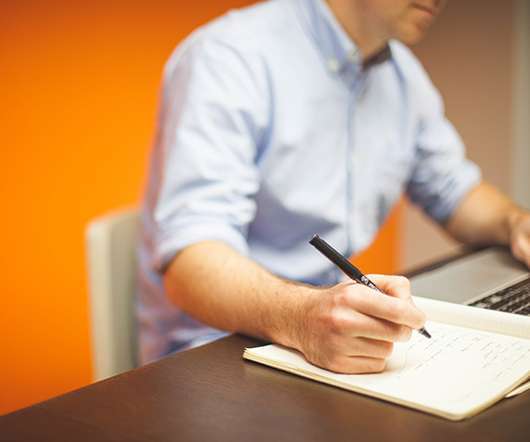 10 Steps For Growing Your Learning Culture
ej4 eLearning
JULY 19, 2016
Learning cultures don't just appear out of nowhere; they take time to cultivate. The The habits of your employees have to be changed at the same time you are changing the attitudes of your managers and the policies of your company or unit. According to a study by Bersin & Associates, companies with high-impact learning cultures tend to significantly outperform their peers in many ways: They are 32 percent more likely to be first to market with an innovative product or service. Growing a learning culture can be its own challenge. Learning Cultures
Why Your Training Strategy Probably Needs an Attitude Adjustment
eLearningMind
AUGUST 4, 2015
Often, the issue with training initiatives isn't only centered around the content, the delivery system, or even the strategy: It's the attitude behind the training. If your organization is open to eLearning, but doesn't take the time to adapt material to an eLearning approach, employee attitude stays the same. Changing Attitudes. Good Learning, Bad Learning. Talent management.
Developing an Organization-wide Culture of Learning – Some Tactics
G-Cube
JUNE 24, 2015
The benefits of a strong learning culture are many. Even with the best learning infrastructure, innovative learning design and engaging content, if there is a marked lack of enthusiasm then the problem might lie in the culture of your organization. Inculcating an enterprise–wide learning culture might just be such an innovation! Space for learning. Little fear Factor. Learnin
2015 - Year of the Learning Culture
The Peformance Improvement
JANUARY 5, 2016
The theme that cuts across most of my blog posts from last year is creating and sustaining a learning culture in organizations. As a way of review, I've selected five blog posts about a learning culture from 2015 that have the most interest for readers. Here Training Culture vs. Learning Culture What's the difference between a "training culture" and a "learning culture"?
Workbook: Gamification and Your Enterprise Learning Strategy
Advertisement
They bring that attitude with them into a gamifi ed learning environment, and keep. learning, where the goal is to shift employee attitudes, values and beliefs. Create a "safe- ty culture", measured by the number of conversations and levels of. suit your company culture, including everything from gift cards to vacation days. change company culture. Introduction.3
Toys
Organizational Culture: Ignore at Your Own Risk
The Peformance Improvement
MARCH 8, 2012
The term "culture" is getting much use these days, but I'm afraid it has become a Rorschach for whatever people want to say about an organization. was asked, "What is the company's culture?" He answered by talking about employee attrition, competitiveness of teams, and number of promotions. So, what is organizational culture and why is it so important? auto companies.
Defining Organizational Culture
The Peformance Improvement
SEPTEMBER 4, 2013
When we talk about an organization's culture, what do we mean? The term "culture", like "engagement" and "learning", is in danger of losing its meaning as people use it arbitrarily to describe. If we say we want to change an organization's culture, we need to be very clear about what it is we are seeking to change and how we will know when that happens. The stories we are told.
Agile eLearning development (2): Culture
Challenge to Learn
MAY 29, 2013
But when I was preparing this post I realized that I had to cover something else first; Culture. But more importantly I found out that it is about trust and not about control and therefore it is about the culture of your company. It is also a very different attitude to planned development. Conclusion: Working in an agile way requires a certain culture. ELearning.
How A Values-Based Culture Benefits the Bottom Line
OpenSesame
APRIL 12, 2015
So what is a values-based culture and why should companies strive to become one? Fun-LUVing Attitude needs no explanation. Becoming a values-based culture can bring huge benefits to the organization. Stay tuned for part two in this series on building a value-based culture. The organizational vision is a statement of the future. So it makes complete sense.
New research explores the common myths and realities around the 70:20:10 learning model
Advertisement
establishing a deeper-level workplace culture. and mentoring is an active part of work culture (51% vs 25%) • 2x more likely to agree they help. times more likely to report benefits relating to culture such as learning engagement. to integrate principles from the 70:20:10 framework into their everyday learning culture. important part of their work culture (25%).
Blended Learning