Augmented Reality
iPhone
Related Topics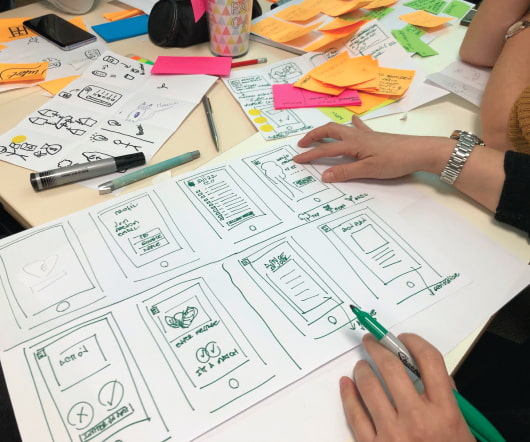 An Augmented Reality Future
Upside Learning
OCTOBER 10, 2011
The app utilizes the iPhone or iPad 2's front-facing camera to track your hands. The use of augmented reality as an interface has mostly been gimmicky. Perhaps the only other AR based apps that have made equal sense are the augmented reality browsers. Future Technology augmented reality Augmented Reality App Ghost Guitar
Is Augmented Reality really the answer? #edtech #AR
Dont Waste Your Time
SEPTEMBER 27, 2012
Following on from previous posts on Augmented Reality ( Does it have a place/future in education? and Augmented Reality on campus ) I've spent a little time trying, and enjoying, the experience of using and creating Aurasmas , but have not got anywhere past the stage of just trying it out. So, what place does augmented reality (AR) have in the classroom?
#Augmented Reality #AR overview and examples provided by Victór Alvarez
Ignatia Webs
OCTOBER 1, 2012
Augmented reality is moving us slowly moving towards the future of embedded intelligent technology. In this webinar recording from Victór Alvarez he gives a comprehensible overview of what augmented reality is and can be. augmented learning mobile mLearning augmented reality mobile learning mooc mobimooc eLearning AR
When augmented reality isn't
E-Learning Provocateur
AUGUST 29, 2011
So I was excited to stumble upon their Augmented Reality browsing of Powerhouse Museum around Sydney app for Apple and Android. love history, I love augmented reality, and I own an iPhone – so a combination of all three proved irresistible. The app barely augments reality. In short, the augmented reality component is redundant.
#mLearnCon: Augmented Reality is "Everywhere" Learning
Aaron Silvers
JUNE 7, 2011
Me: As learning people, why should we care about Augmented Reality? Kris: Augmented Reality can extend the world around a user by layering digital reference information on top of the physical world. Users are notified on their iPhones through an App when they get close to a location. Layar is available on iPhone and Android platforms.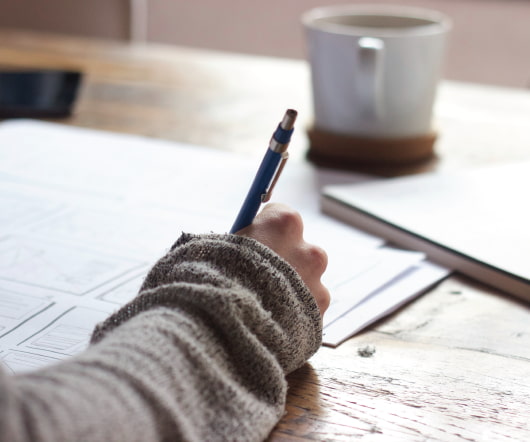 My forecasts for 2017
eLearning 24-7
OCTOBER 6, 2016
"  Uh, you may know who they are – and no offense to them, but it is a reality. When people think of VR (Virtual Reality) they often think of Oculus Rift and similar headset devices. Google Cardboard –  Been around for a long time.  It works best with Android (has more apps), but you can use an iPhone in it ( I did).  DESTEK Vone 3D VR Virtual Reality Headset 3D VR Glasses is another one out there. This site lists over 40 VR headsets that require a smartphone and work with an iPhone. And the crowds roared.  They wouldn't admit it.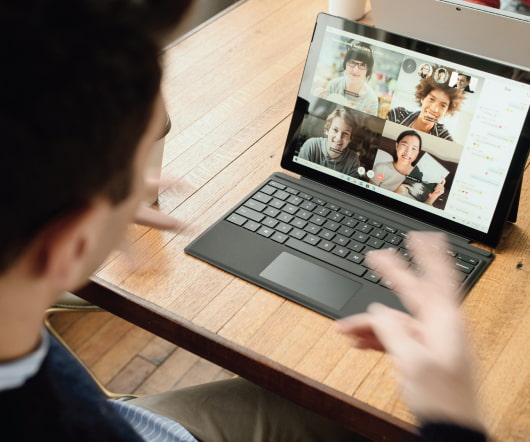 Augmented reality in e-learning – just virtual reality?
Spicy Learning
MAY 9, 2011
The manner of the defeat is not relevant to augmented reality technology in any sense, but I'd like to think that it provides anecdotal evidence that I'd been planning this blog well before this article appeared on the BBC website. I'd gone to the game with a friend from university, who happens to work for the software development company Autonomy. Augmented reality for mobile devices isn't anything new. It's easy to think that with the speed of progress – I can well see my iPhone 3GS being obsolete in less than three years, and I only bought it last year.
The rise of human-computer co-operation #edtech
Dont Waste Your Time
JULY 16, 2013
" "The more you look around you the more you see Licklider's vision everywhere: whether it's augmented reality in your iPhone, GPS in your car, our human-computer symbiosis is making us more capable. eLearning Video Augmented Reality Big Data iPhone Shyam Sankar TED TEDTalksEdu YouTube Natural gesture computer controls.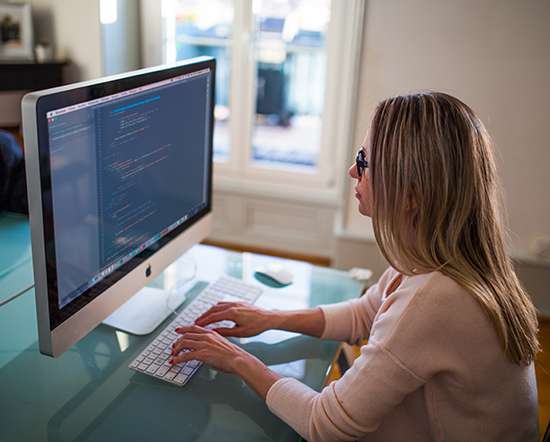 QR Code Reader Apps #QRCode
Dont Waste Your Time
MAY 29, 2012
QR Code Reader and Scanner (iPhone/iPad/iPod) : Scan QR Codes you find on your travels, in magazines, on posters, etc with this useful and free app. BeeTag (iPhone/iPad/iPod) : BeeTag will scan a QR Code as well as a normal code (as do the others above) but this app also acts as a price checker on normal barcodes. Apps App Augmented Reality iPad iPhone iPod QR Code QRCodesBU