Authoring Tools
Organization
Related Topics
Authoring Tools and Lectora Online Q&A
Everything E-Learning
AUGUST 4, 2016
Recently, Lectora® Online was listed in the " 5 Top E-learning Content Authoring Tools for Corporate Trainers " by Software Advice. Last year, we found a quarter of LMS users are now consuming training content on a tablet, so organizations need a great tool like Lectora Online in order to easily make courses that look and feel great on any mobile device.
6 Steps to Choosing the Best eLearning Authoring Tool
Everything E-Learning
JUNE 9, 2015
The mere thought of choosing a new e-Learning authoring tool may make some eLearning professionals cringe, but it doesn't have to be a stressful and time-consuming task. In this article, I'll walk you through the process of choosing the best eLearning authoring tool for you. The Steps to Follow When Choosing an eLearning Authoring Tool.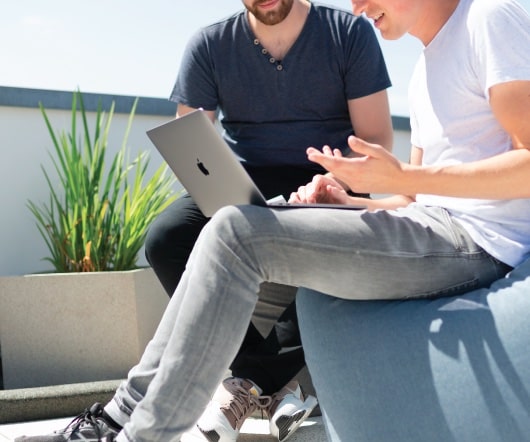 Best of the Best: Content Authoring Tools
eLearning 24-7
NOVEMBER 14, 2011
Again, not every tool below is SaaS based, but at some point, you have to move to the SaaS world, especially if you are offering or saying you do – some type of mobile learning functionality. Ease of Use – definitely plays into the decision making. I've seen some authoring tools that fit most of the criteria above, but whose ease of use is substandard or even really bad. Updated Content Authoring Tool Directory. ontent Authoring Tools Directory. The Ten Best Course Authoring Tools. #10 Aura Interactive – SH!FT
Updated E-Leaning Authoring Tools Comparison
E-learning Uncovered
JUNE 24, 2014
With the release of Adobe Captivate 8 a few weeks back, I thought I would update our popular—and often controversial—comparison grid on the major authoring tools. At the end of the day, the decisions about which tool(s) you choose to use should be based on the features that are most important to you and your organization. Updated Authoring Tools Comparison Webinar.
New Brandon Hall Group report forecasts major shift in 2016 online learning trends
Advertisement
The cloud, social tools, mobile technologies, and other advances have created a host of opportunities for. KEY FINDINGS • 48% of organizations surveyed list exploring new technologies as the top Learning & Development pri- ority over the next 12 months. • The top targets for technology exploration are social/collaborative tools (43% of respondents) and. with the organization.
Docebo