Blog
Google
Related Topics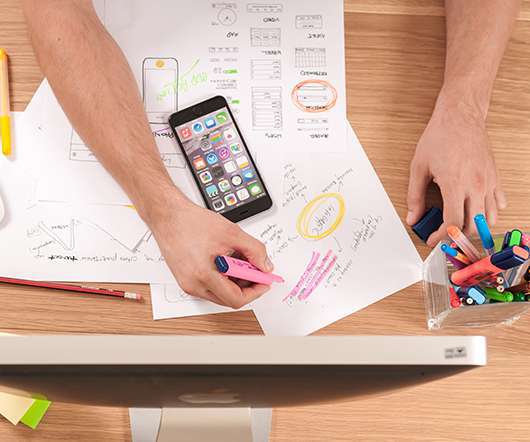 The Future Role of Learning & Development
mLevel
APRIL 22, 2016
Michael Moe, Deborah Quazzo and the whole ASU GSV team put on an amazing event. I had the privilege of participating in a panel discussion titled " Workforce Development That Works. " The panel was hosted by Nathan Blaine, Executive Director at Corporate Executive Board, and included David Blake, CEO of Degreed, Stephen Bailey, CEO of ExecOnline, Sang Yoon, Head of Learning Strategy & Curriculum at Google, and myself as panelists. Blogging Engagement Enterprise Events Learning Post Formats User Experience corporate training engagement enterprise learning learning mLevel training
Blogging to Build Your Business
Experiencing eLearning
MAY 3, 2016
I recently gave a presentation to the Online Network of Independent Learning Professionals about blogging to build your business. This is specifically about what I have learned about blogging to build your reputation as a learning consultant over my 9+ years of blogging. started blogging in December 2006 as a tool for my own professional development. Blogging Platforms.
10 Learning Design Blogs to Draw Inspiration From
Allen Interactions
JANUARY 12, 2016
When searching on Google for "Learning Design Blogs" , a staggering amount of more than 117,000,000 search results appear. With this overwhelming amount of information, it can be very hard to determine which blogs are credible and a valuable use of time to read. Learning Thought Leaders e-Learning Blogs Learning Design Blogs
My History of Live Blogged Notes
Experiencing eLearning
JANUARY 27, 2015
When I attend webinars or participate in online courses and conferences, I usually live blog my notes. Because I have done so much live blogging, I was able to provide proof of my ongoing professional development efforts. Instructional Uses of Google Apps. Wikis and Blogs and Tags: Oh Why? These posts go back to 2007, so some of the content and references are dated.
The Performance Management Storm: Four Macro-Trends Driving the Change
Advertisement
Operations at Google, sums it up best: "Performance. pops up in business and HR blogs on a. 1Why Your Company Will Need to. Rethink Performance Management eGuide Part 1: The Argument. for Change 2 3About this Guide Organizations are increasingly. moving from traditional performance. management systems (organized as. an annual review process) to newer. performance development systems.
Performance