Blog
LMS
Related Topics
Learning Management Systems and You
Association eLearning
APRIL 9, 2015
People always want to know how their association could benefit from a Learning Management System (LMS). To Find yourself a good LMS. Cue the 1950's film strip… "Learning Management Systems and You!". An LMS is a system for managing learning. So, there you have a quick overview of what an LMS can do for you.
Why we need Learning Management Systems
Gyrus
AUGUST 3, 2016
Why We Need Learning Management Systems. Have you found yourself fighting your way through the learning and development market without a guide? All the content in the world cannot save you from the harsh reality that an LMS is designed to mitigate. Abbreviation: LMS. Then take those learnings and track and implement across the entirety of an organization.
Benefits of the Cloud LMS – Is it the future of Learning Management Systems?
G-Cube
SEPTEMBER 10, 2014
Learning is crucial for corporations, who need to acquire newer skills and knowledge on a continuous basis. This has generated tremendous interest and adoption of Learning Management Systems (LMSs) among corporations over the last decade or so. However, the increasing use of LMS brought with it overheads in the implementation and maintenance of the new system.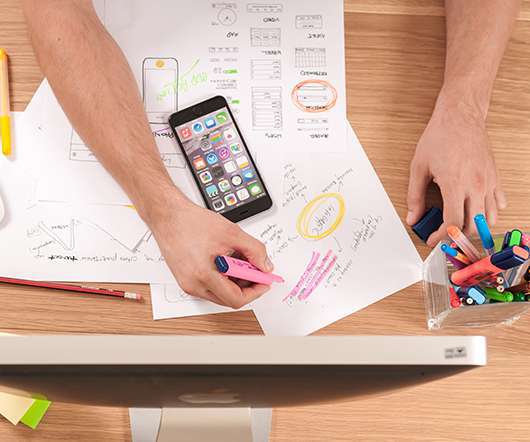 Top 20 Learning Management Systems 2013-14
eLearning 24-7
FEBRUARY 17, 2014
Moodle -  Whether you like it or not, the system still reigns supreme for free open source.  Open Elms – The first free open source LMS, geared specifically for business. 3. If your LMS isn't on the top twenty list, don't fret, one of the following has occurred. a. It is in the top 50 (Names were posted in the E-Learning 24/7 Linkedin group and will be re-posted later this week). b.  It is not in the top 50. – another five systems debuted. Modern UI is showing up more and more in systems, which is a big plus for me.  Not anymore. 
New research explores the common myths and realities around the 70:20:10 learning model
Advertisement
in learning and development and 1,600 learners. in or introduced into a retrieval system or transmitted in any form or by any means (electronic, mechanical, photocopying, recording or otherwise) without the prior written permission of Towards Maturity CIC. 1 [link]. new approach to learning that aligns with the. reality of how their people learn and develop. learning.
Blended Learning
WordPress Learning Management Systems Are Growing Up
LearnDash
APRIL 16, 2015
If you could rewind the internet back to January 2012, you wouldn't find much on WordPress learning management systems. During that time I was working on an elearning consulting engagement for a client and was researching possible learning management options. Seeing nothing there, I started a blog in March 2012 (at the time called WPLMS).
How to find the best learning management system for your team
Docebo
MAY 3, 2016
Four things to look for in the right learning management system. For most organizations (of any size, but particularly large enterprises), the right learning management system is one that can support learning across several different modalities. What does the right learning management system look like? 1. Try it free for 14 days.
5 Things to Remember When Selecting A Learning Management System
Social Learning
APRIL 24, 2014
The post 5 Things to Remember When Selecting A Learning Management System appeared first on Social Learning Blog. LMS (Learning Management System) LMS user adoption WordPress The library at Alexandria was mythical. The books and scrolls upon its shelves comprised the greatest collection of human knowledge ever assembled.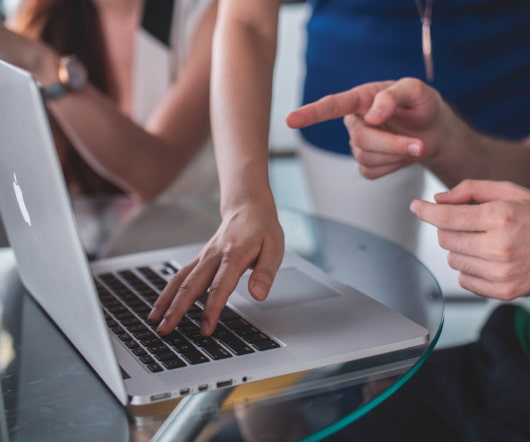 Top 13 LMS (and Learning Technology) Blogs
Upside Learning
APRIL 15, 2010
The LMS market is heating up by the day for past many months now and it looks like it is going, more or less, as predicted by Bersin & Associates about 6 months back – The LMS market: hotter than ever. list below a list of top 13 blogs (in alphabetical order) that we follow for LMS (and learning technology): ALearning. Educause – Learning Technologies.
The Performance Management Storm: Four Macro-Trends Driving the Change
Advertisement
Rethink Performance Management eGuide Part 1: The Argument. management systems (organized as. performance development systems. www.kineo.com | info@mplus.kineo.com | 312-846-6656 4The Argument for Change Formal performance management systems have been. management as practiced by most organizations. Managers hate it. managers and their.
Performance Support