Blogging
Web
Related Topics
The Smart eXtended Web
Learning with e's
DECEMBER 4, 2012
Will the Web recurse infinitely? The Web has changed, evolving through a number of iterations, to become increasingly prescient not only about what we wish to search for, but also the context within which it is being searched. Now the Web is about to get even smarter. Where Web 1.0 Paul Groth talks about Web 3.0 in terms of what it will be able to do for us.
20 eLearning Blogs You Simply Have to Bookmark
eLearning Brothers
APRIL 10, 2015
In our own, considered, humble opinion, we have an awesome blog that every eLearning professional should read. But sometimes we like to see what our colleagues are doing, which means taking a look at the multitude of eLearning knowledge that exists all over the web. Here are a few blogs that you simply must bookmark and read on a consistent basis: 1. Learning 24/7 Blog.
The changing Web
Learning with e's
AUGUST 24, 2012
This is number 4 in the series of blog posts entitled 'Shaping Education for the Future.' The web is constantly changing. Social media - often referred to as Web 2.0 , or the participatory Web - is shaping up to be one of the most important tool sets available to support the promotion of change in education. Essentially, Web 2.0 We need to acknowledge that 'Web 2.0'
More Random Web 2.0 Statistics
Kapp Notes
APRIL 12, 2010
Here are some more random Web 2.0 Among Professional and Self-Employed bloggers, 17% of the total respondents derive their primary income from blogging. Day 4:Blogging Revenues, Brands and Blogs: SOTB 2009 In January, trade e-book sales were $31.9 Here is the first article about Random Web 2.0 Web 2.0Statistics I've been gathering for some presentations.
Responsive Web Design: Creating Content for Better User Experience
G-Cube
SEPTEMBER 25, 2013
According to the leading news and information resource site Mashable 2013 is the year of Responsive Web Design (RWD). But with varying devices with different screen resolutions, it becomes increasingly difficult for web developers to make the content compatible with every device and, at the same time, provide a uniform user experience. This is where RWD fills the gap. How it is done.
My History of Live Blogged Notes
Experiencing eLearning
JANUARY 27, 2015
When I attend webinars or participate in online courses and conferences, I usually live blog my notes. Because I have done so much live blogging, I was able to provide proof of my ongoing professional development efforts. Digital Storytelling in a Web 2.0 World. Wikis and Blogs and Tags: Oh Why? Wikis & Emerging Web 2.0 E-Learning Communities. World. Research.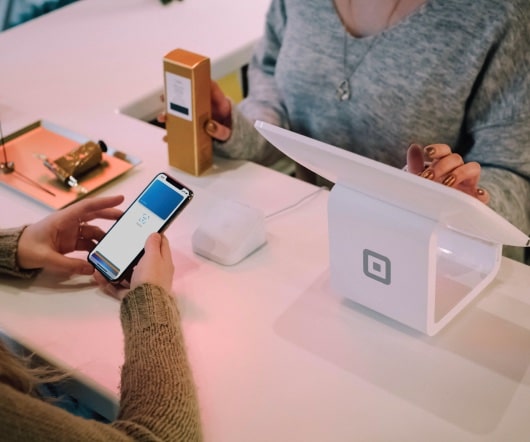 Top Nine Web Conferencing Vendors for 2015 Plus Trends
eLearning 24-7
AUGUST 11, 2015
Web Conferencing  Pricing. Separate pricing for webinars versus web meetings –  Sure there are vendors that do not, but more on the whole that do.  and sharing them with folks in the conference, including PPT too; web touring, scheduling meetings/conferences, registration links, reminders; viewing via webcam or whatever web video device you are using. Every one is pushing SaaS and yet, there are web conferencing vendors offering on-site deployment as a useful feature. the top nine web conferencing solutions for 2015. . " Why not 10?  Not me.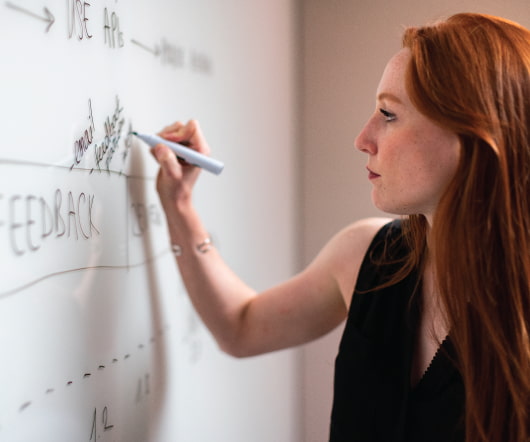 Who archives the web?
Clive on Learning
OCTOBER 27, 2010
He launched PadPressed, which enables blogs and other publications to automatically make their content iPad friendly. How do you get your first $10,000 in sales with a part-time project and a "ghetto launch"? That's what I invited Jason Baptiste to teach. What you'll hear in this program is how he developed his idea, why he insisted on an imperfect launch, how he got coverage for his new product, and the exact tools he uses to get customers to pay
I blog and I understand
Learning with e's
APRIL 6, 2015
blog and I understand. Confucius (almost) Sometime in the next day or two, this blog will quietly cross the threshold of 5 million views. When I started blogging around seven or eight years ago, I set out to share my thoughts with a small community of my own colleagues and friends. will continue to write regularly on this blog for as long as I have an audience for my ideas.