Book
Related Topics
40+ Instructional Design and eLearning Books
Experiencing eLearning
JANUARY 17, 2017
If your New Year's Resolution is to read more books, you've found the right post. This is a compilation and update of my previous book list and review posts. Design For How People Learn by Julie Dirksen is one of my favorite books in the field. I've recommended it many times. Read my full review about this practical book. Instructional Design. Visual Design.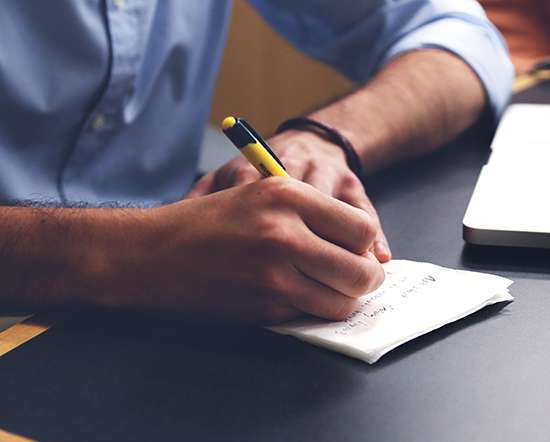 Next book?
Clark Quinn
OCTOBER 18, 2016
The time has come to ask: what should be my next book?  I've written four so far: Engaging Learning was something I felt was needed because people had written about the importance of games but no one was writing about how to design them, and I could. Then, while I wanted to write about elearning strategy, my publisher wanted a book on mobile and I realized one was needed and the other likely candidates deferred. After that, my publisher's sister company wanted a book on mlearning for higher education, and I ended up writing  The Mobile Academy.
12+ Books for Instructional Designers
Experiencing eLearning
MARCH 3, 2015
If you're looking for some reading to improve your skills or get started in the field of instructional design, check out these books. Design For How People Learn by Julie Dirksen is one of my favorite books in the field. I've recommended it many times. You can read my review of the book for more details. Did I miss one of your favorite books? Other Topics.
Book Review: Performance-Focused Smile Sheets
Experiencing eLearning
AUGUST 31, 2016
Will Thalheimer's book Performance-Focused Smile Sheets   changes that by giving guidelines and example questions for effective evaluations. Raise your hand if most of your evaluation questions use Likert scales. I've always used them too, but Thalheimer shows in the book how we can do much better. The book is available on Amazon and on SmileSheets.com. Not too bad.
Seven Simple Secrets to Off-the-Shelf Course Success
Advertisement
You might arrange for monthly book clubs in which people read a book that. You can combine OTS courses with other training, such as a live class, video, or book, to. Seven Simple Secrets to. Off-the-Shelf Course Success. By Megan Torrance, CEO TorranceLearning. Off-the-shelf (OTS) courseware is a growing market attracting both customers and venture. capital. of learners. goals.
Help
A Book to Elevate Adobe Captivate 8
eLearning Brothers
JUNE 9, 2014
Pull up your sleeves everyone, it's time to Elevate Your Captivate 8 knowledge with Diane Elkins' new book,  E-Learning Uncovered: Adobe Captivate 8. . We've teamed up with Artisan E-learning to offer the new  E-Learning Uncovered: Adobe Captivate 8 book along with an eLearning Template Library subscription for just $499 and receive the Book FREE, a $29.99
12 Instructional Design Books You Should Know About
The eLearning Coach
NOVEMBER 19, 2015
If you are seeking to learn more about instructional design and eLearning, here is a selection of books for you to browse. If you are already competent, there are a few books here that will expand your skills and mindset. There is a range of books here, from the smaller less expensive books to pricey graduate […]. Book Reviews ReviewsLook no further.
eLearning Book Review: The Accidental Instructional Designer
Web Courseworks
SEPTEMBER 3, 2014
Instructional designers and eLearning managers can learn something from Cammy Bean's book. As Cammy notes in the opening chapter of her book, when you leave "the academy of instructional design," you discover that "in practice, instructional designer is an umbrella term that covers a whole slew of people and jobs.". See my MindMeld book for tips on collaborating with experts.
Book Review: Disrupted – The Dark Side of Silicon Valley
Web Courseworks
JUNE 29, 2016
The emphasis of this book focuses on the premise behind venture capital startups and how their motives are solely based heavily on company growth. Overall, the major contribution to this book is how Lyons elegantly describes how difficult it is to see fact from fiction inside of these startups. The Dark Side of Silicon Valley's Contribution to Management Techniques.
The Performance Management Storm: Four Macro-Trends Driving the Change
Advertisement
In his book Work Rules!, 1Why Your Company Will Need to. Rethink Performance Management eGuide Part 1: The Argument. for Change 2 3About this Guide Organizations are increasingly. moving from traditional performance. management systems (organized as. an annual review process) to newer. performance development systems. organized around real-time dynamics). Here, in Part 1, we describe why.
Performance