eLearning
Rapid eLearning
Related Topics
When to Use Rapid eLearning
Bottom-Line Performance
AUGUST 20, 2013
The term "Rapid e-Learning" is fairly self-explanatory: Rapid eLearning is creating an eLearning course quickly and effectively , often with the aid of authoring tools that do the programming work for you. That is what it's like to use a rapid authoring tool to create an eLearning course. What Rapid eLearning is NOT.
Rapid E-Learning's Best of 2014
Rapid eLearning
DECEMBER 29, 2014
hope it was for you, as well. I got to meet so many blog readers from all over the world, Articulate successfully released Storyline 2 , and we made significant improvements to the elearning heroes community with a focus on even more free tips , tutorials , and giveaways. Best of the Rapid E-Learning Blog. Why Building Interactive E-Learning is a Two-step Process.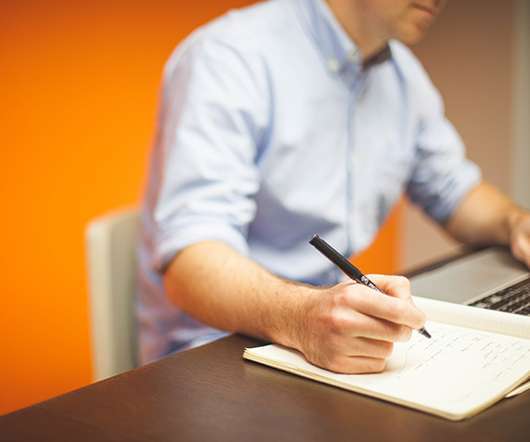 Top 25 Rapid eLearning Blog Posts
Upside Learning
APRIL 21, 2010
I have been involved with Rapid eLearning Projects at Upside and also creation of our own Rapid Authoring Framework that sits in our LMS (UpsideLMS). Naturally I do a lot of sifting around Rapid eLearning. These posts cover varied topics around rapid eLearning including authoring tools, effective techniques, and decision considerations.
Consider Rapid E-learning to Custom Online Training Module in Minimum Time
CommLab India
NOVEMBER 20, 2016
Rapid e-learning can come to your rescue. This blog will discuss the benefits of rapid e-learning development. What is rapid e-learning? The term rapid e-learning originated in 2004, from a report by Bersin and Associates. Generally, the term "rapid eLearning" refers to two things. Benefits.
Is "Rapid" eLearning Design and Development Possible?
Bottom-Line Performance
AUGUST 28, 2012
Traditional eLearning may be on its way out, but it is still with us today. In today's lean times, there is lots of buzz and interest around "rapid" elearning design and development. But what, exactly, is "rapid?". In a 2008 post by Tom Kuhlman, author of the  Rapid e-Learning Blog  (one of my favorite blogs), it's 40 hours. Content.
Three Ways That These 70 Rapid E-Learning Tips Will Help You Build Better Courses
Rapid eLearning
AUGUST 2, 2011
They'll get filled as you apply what you're learning and gain more experience. General Thoughts on Rapid E-Learning. Things You Can Only Learn from a Real E-Learning Expert : Learn to work with subject matter experts and the tech-savvy millennials; and get a definitive explanation of how to finally spell e-learning eLearning elearning leearning.
3 Rapid E-learning Development Tools
CommLab India
SEPTEMBER 20, 2016
For years, Adobe Flash was the uncrowned king of e-learning development software. As of 2014, over 48% of the companies use rapid authoring tools. Today, I will walk you through the features of three widely-used rapid authoring tools which will help you with deciding the right tool depending on your business requirements: Articulate Storyline. Adobe Captivate.
Top 9 e-Learning Predictions for 2014
Learnnovators
JANUARY 18, 2014
2013 was an exciting year for e-Learning professionals with many discussions around learning paradigms and technologies. We started the year with our own forecasts through ' Top 11 Disruptive e-Learning Technologies ', many of which, when we look back, turned out to be accurate. LMSs, LCMSs, and Learning Management Platforms. Learning Analytics.
Want to Become a Rapid E-Learning Pro? Then Check Out All of These PowerPoint Tips
Rapid eLearning
OCTOBER 16, 2012
They include tips on creating custom graphics, assembly of interactive elearning, and getting more out PowerPoint's features. Tips on Creating Rapid E-Learning Courses in PowerPoint. Building an elearning course with PowerPoint is not the same as building a presentation. How I Built that E-Learning Scenario. Essential Rapid E-Learning Tips.