Learner
Related Topics
Who is the Blended Learner?
B Online Learning
APRIL 10, 2016
The needs of the learner are paramount when developing a single course, an entire curriculum or a blended training program, as […]. This is the second blog in a series that looks at the learning principles behind blended learning, the needs of the audience and how these are determined, the technologies available and combining all these aspects together.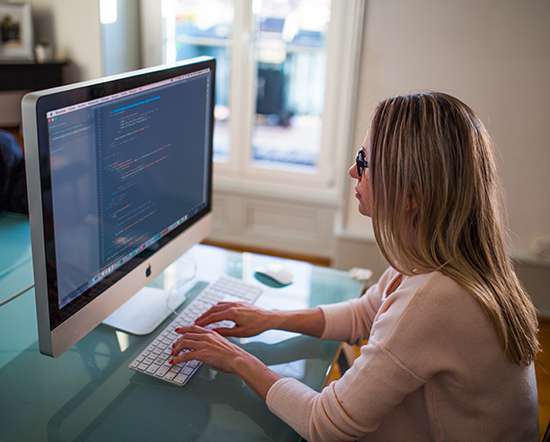 How important is Learner Engagement for Training Companies?
Upside Learning
AUGUST 23, 2016
So, what's the noise about 'Learner Engagement' anyway? In L&D, 'learner engagement' refers to the degree of attention, curiosity, interest, optimism, and passion that learners […]. Learning Management Learner Engagement and LMS Learner Engagement and Training Companies Learner Engagement for Training Companies LMS For Training Companies
Learning Analytics: A great boost for creating Learner Centric eLearning
Raptivity
FEBRUARY 11, 2016
Learning Analytics and Knowledge', defines it as, "the measurement, collection, analysis and reporting of data about learners and their contexts, for purposes of understanding and optimizing learning and the environments in which it occurs." When learners interact with an eLearning course, they leave behind digital traces of their activities. Learner profiling could be another one.
Learner motivation explained! Learn how to use an LMS to motivate your learners to upskill
Advertisement
Learning professionals spend huge sums of money creating or acquiring skill aligned libraries of learning content, only to watch almost helplessly as learners refuse to engage with any training available that isn't mandatory Training and development professionals often bemoan the lack of apparent initiative in their trainees.
Challenge Your Learners By…
Association eLearning
OCTOBER 24, 2014
In this hectic world of on-the-spot access to information, conversations held in 140 characters or less, and instant picture uploads, Instructional Designers are faced with the challenge of designing effective learning that won't overload learners. The heart of this challenge is finding the learners' motivational sweet spot. Let learners be a little selfish about their learning.
3 Ways To Intrinsically Motivate Learners
Social Learning
AUGUST 27, 2013
recently read the book Influence: The Psychology of Persuasion, which provided a […] The post 3 Ways To Intrinsically Motivate Learners appeared first on Social Learning Blog. eLearning elearning learners motivate
eLearning: Quick Tips for Engaging the Learner
I Came, I Saw, I Learned
MAY 17, 2016
by Sally Cox    Creating engagement with your learners greatly increases their retention of the information and makes the course that much more enjoyable. But I want the course to be easy to navigate, thought-provoking, and an all-around pleasant experience for the learner. Learners can access other sections easily. Give the learner a task. Add a Question.
Motivated Learners Find A Way
Tom Spiglanin
APRIL 19, 2016
Even when we fall far short, motivated learners still find a way. These are only a small subset of the ways learners work around L&D's control to find new ways to learn. Let me start by introducing my daughter, Arianna. She's now seven, and she has cerebral palsy. She's unable to sit upright or stand and is virtually nonverbal. Learning despite awkward design.
Customer Training Completion Rates
Advertisement
Download the study to learn what kind of content keeps learners engaged, how long courses should be, and more Curious to learn how different factors in your training courses may affect completion rates? We crunched the numbers to help you set goals for course completion and build your content strategy.
Custom