Program
Training
Related Topics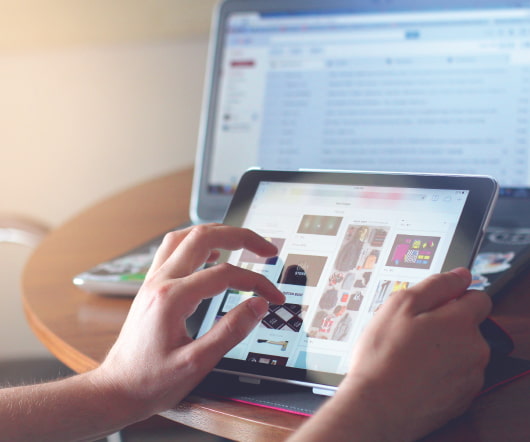 Getting Learning to Stick: Go Beyond the Training Program
ej4 eLearning
FEBRUARY 29, 2016
One of the biggest challenges of employee training programs is getting the material to "stick." If your trainees can't recall relevant material in the instant they need it, the training was not effective enough. The post Getting Learning to Stick: Go Beyond the Training Program appeared first on. eLearning Training & Development UncategorizedFor example, if your employees take a safety course but still forget to wear the appropriate protective clothing (or wear it [.].
3 Ways Mobility Elevates Your Training Programs
mLevel
SEPTEMBER 12, 2016
Stay tuned this week for our III part series on how using mobility can elevate your training programs, here's what we have in store for you: How to facilitate higher levels of connectivity to add frequency and familiarity with content. 2009 saw the rise of songs like "Video Phone" by Beyonce, "Text Me" by R. Kelly, and "LOL :)" by Trey Songz. Fast forward to 2016, where are they now?
Corporate Mindfulness Training Programs Seeing a Boost
CLO Magazine
JULY 18, 2016
If it hasn't already, the mindfulness training trend may be coming to your office soon. Workplace mindfulness training programs can help workers manage stress and improve memory and focus. Brendel wrote that avoidance risk is a possibility if mindfulness training isn't handled properly, as is the risk of groupthink. Founder and CEO Joe Burton told ebn.
Measuring Training Program ROI
LearnDash
AUGUST 4, 2015
When it comes to training and elearning, one of the biggest concerns for organizations is if they will realize a return on their investment. billion is spent per year on employee training and learning programs. Per employee, around $1500 is spent on annual training and learning initiatives. This means that simply training employees is not enough. training
2016 Training Program Best Practices
Advertisement
Do you get complaints both public and private from trainees about the uselessness of the training courses you've launched? Can you hear the collective groan when you launch that new compliance course? Is there anything that can be done about it